(FRAG)04: A House Unfolded3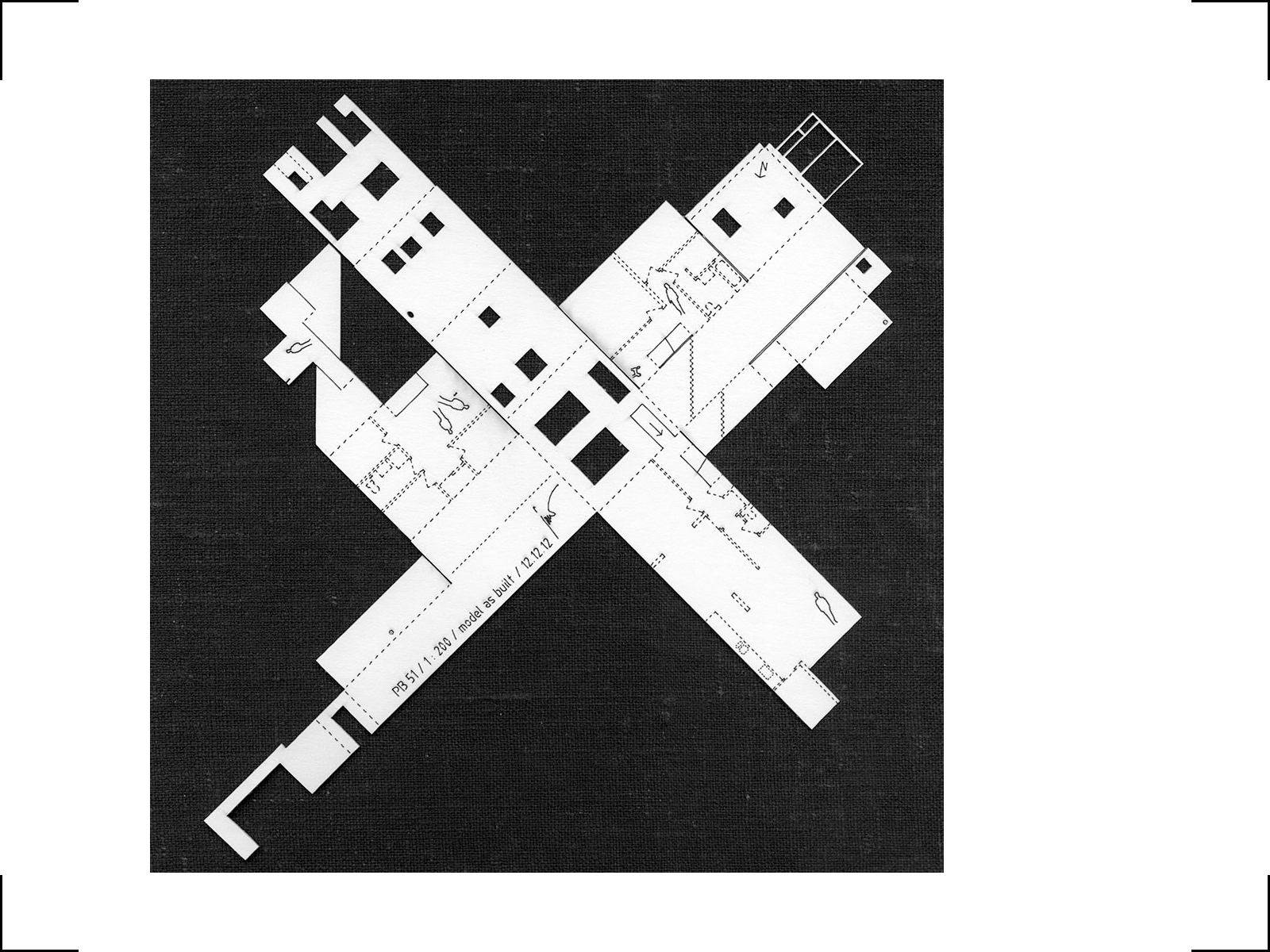 (AHU)3: a visual reflection on Belgian house ownership:
(AHU)1: Helping Hand, the support without which the desire for house ownership can't be realized.
(AHU)2: Küchenglück, a preserving jar to keep the dream come true well protected.
(AHU)3: Birds cage, the prison it may become.
(FRAG)05: Life on a (copper) plate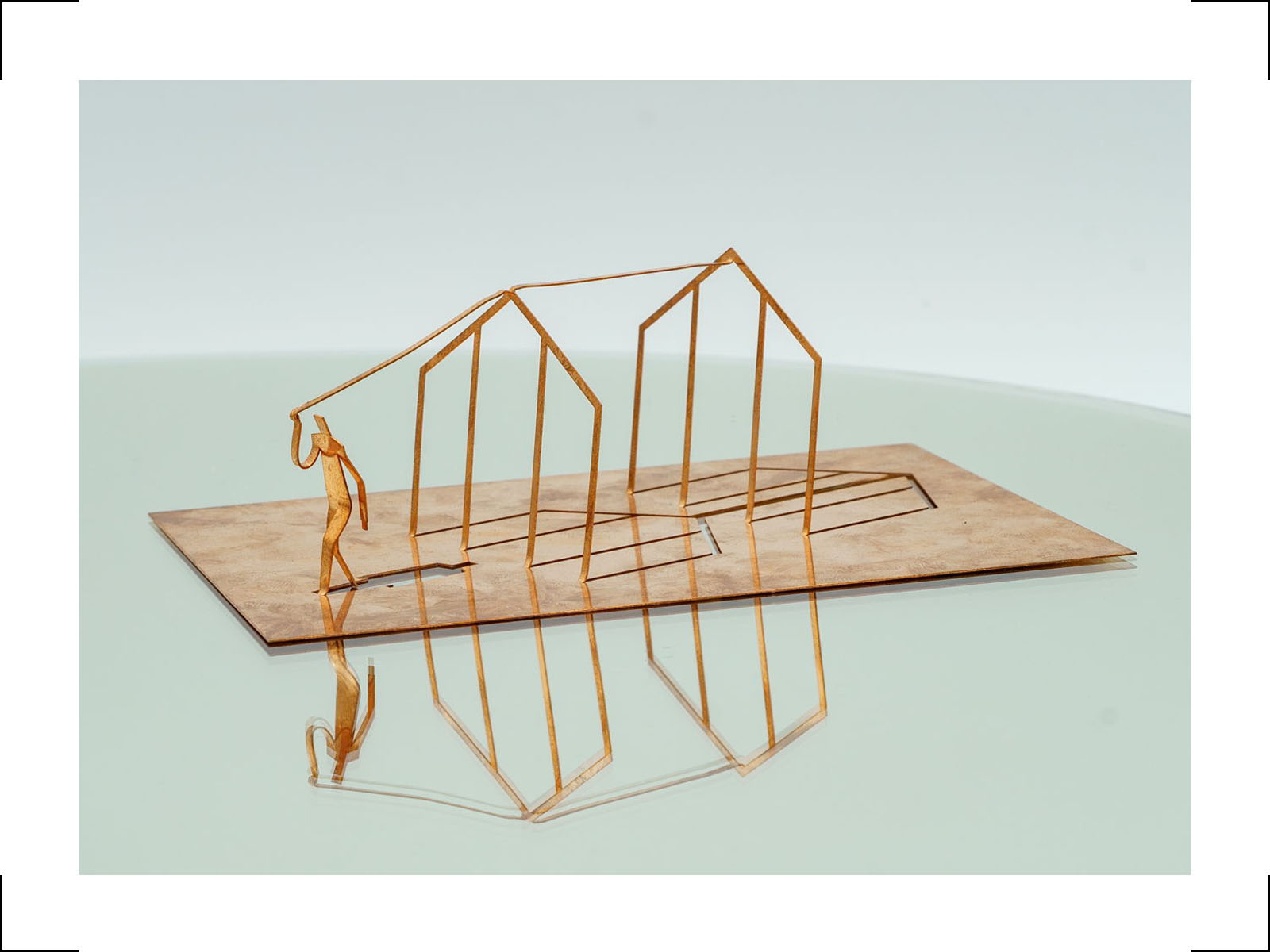 LOAP / Life On A Plane. Without loss of material, tranquil short stories emerge from a paper plate or copper plane. From a conversation at the table or the dance of life to the nocturnal hiker with dog. Fragile transformations of reality ultimately taking on a life of their own.
(FRAG)15: z33 unfolded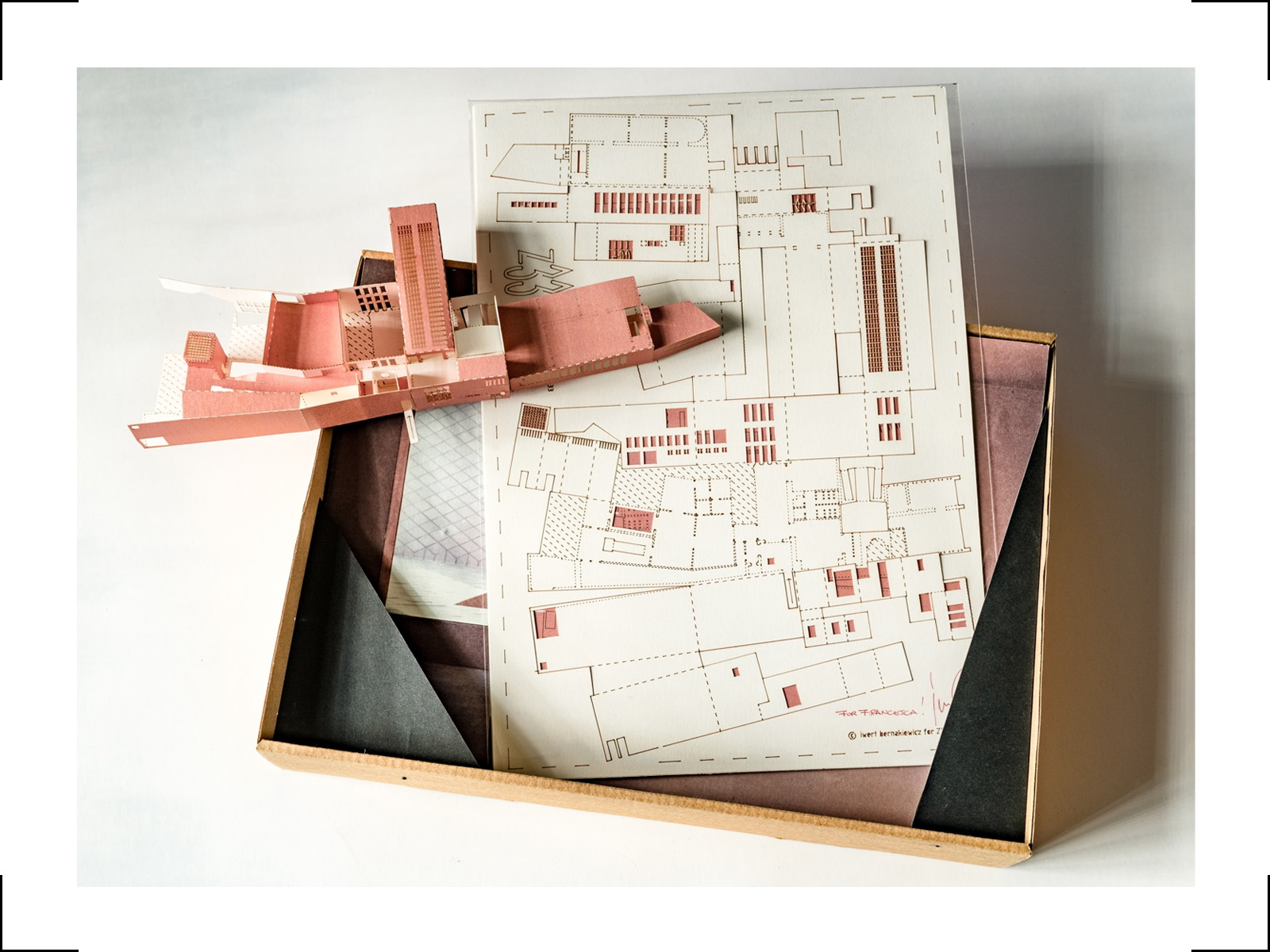 Z33 unfolded, a do it yourself fold-out package I developed for Z33, Hasselt. Digging into the project by Fransesca Torzo you can now build your own! Available at the shop, it contains two lasercut fold-out models and a leaflet pointing you to the instruction video.