(FRAG)07: drawn wishes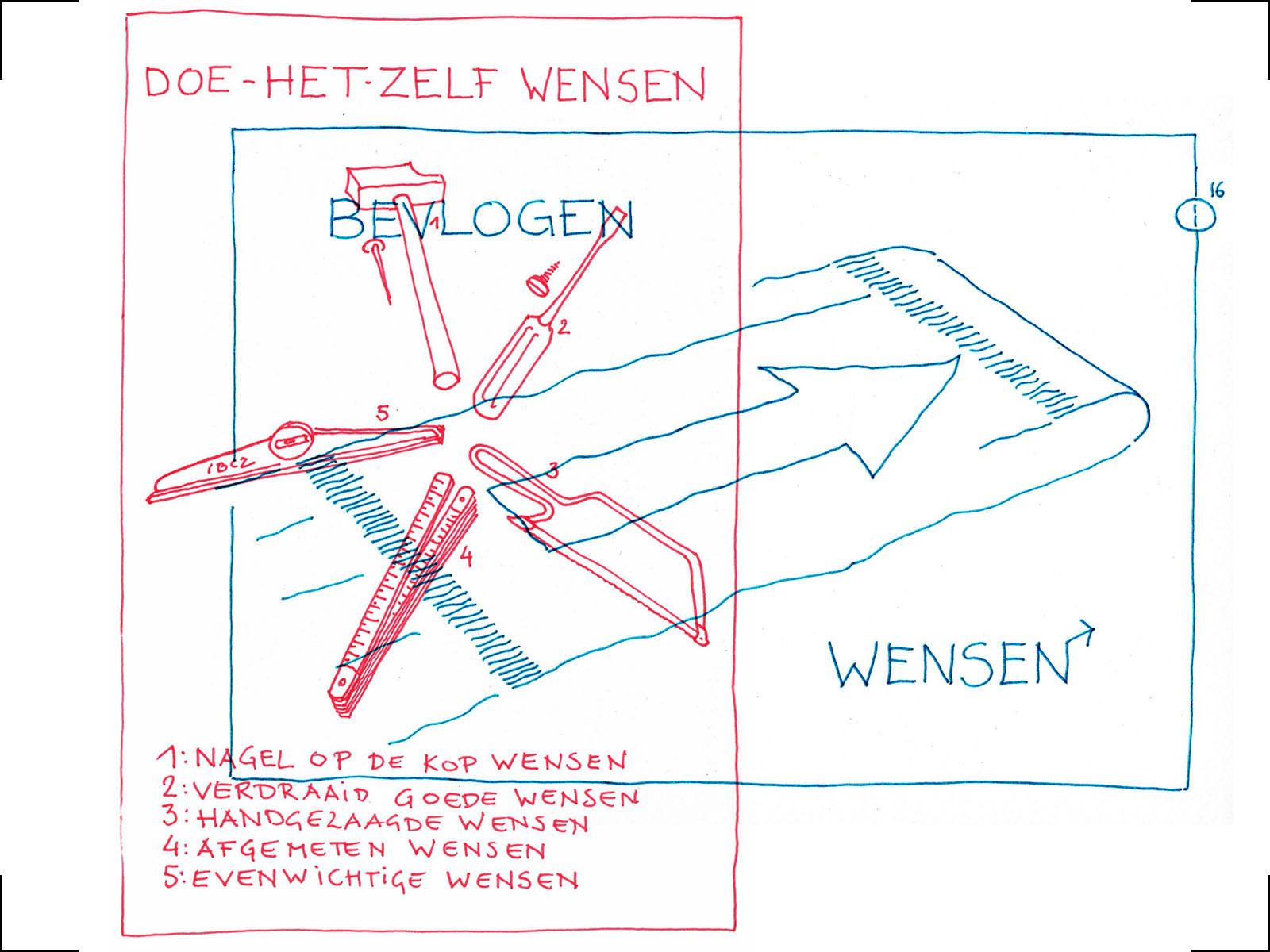 Drawn wishes consists of a series of 26 hand drawn postcards. The text is in my mother tongue Dutch, and is often playing with double or lateral meaning in between illustration and text, causing a smile for the sender as well as the receiver of the card.
(FRAG)10: Tree Meditations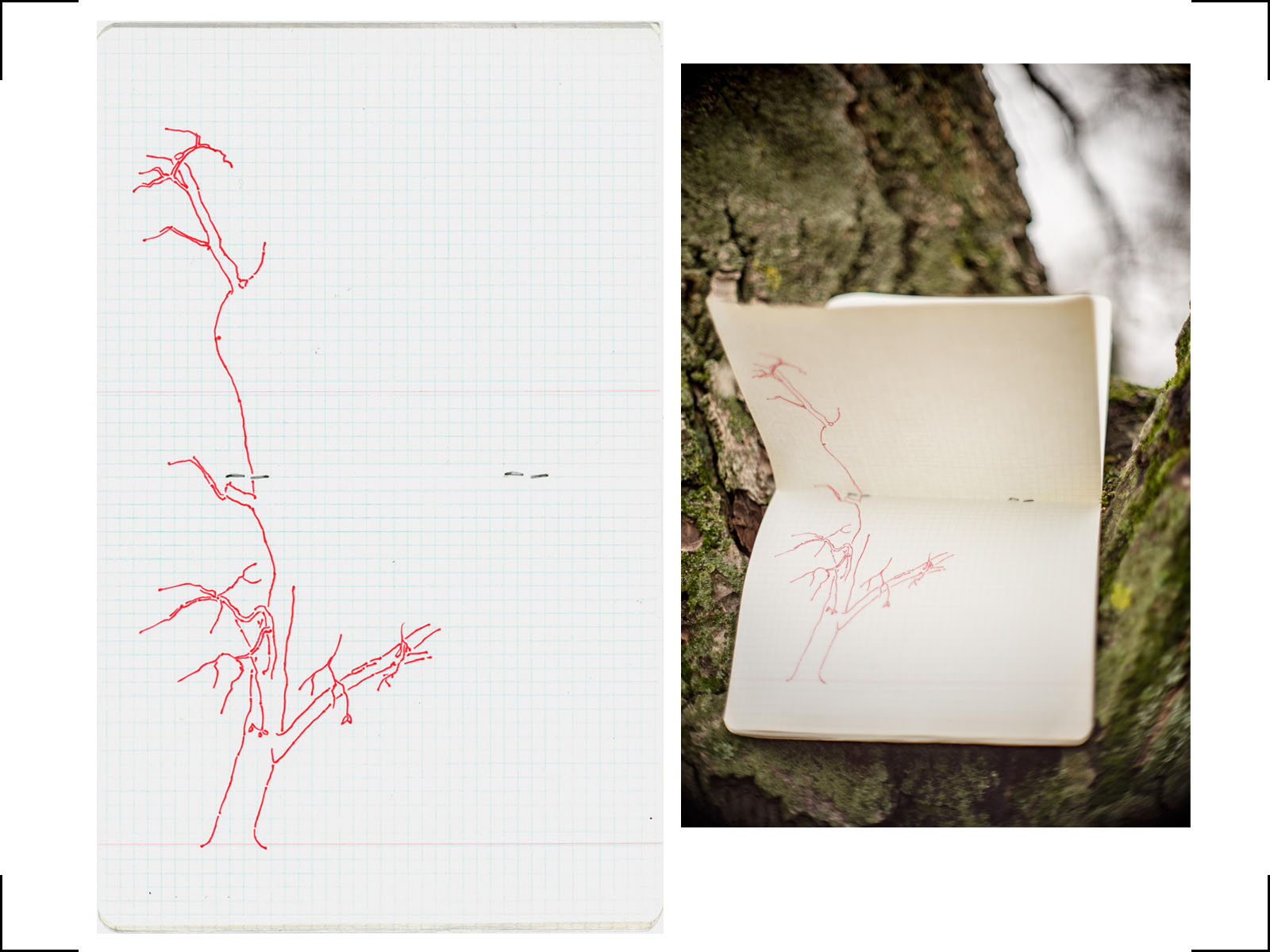 Out of treelove, drawings of trees, in a ruled cahier, red felt-tip pen. An exact observation, trying to depict the tree in it's essence. An attempt to become a tree for the time during the drawing. To be continued.