(FRAG)02b: Kaleidobelge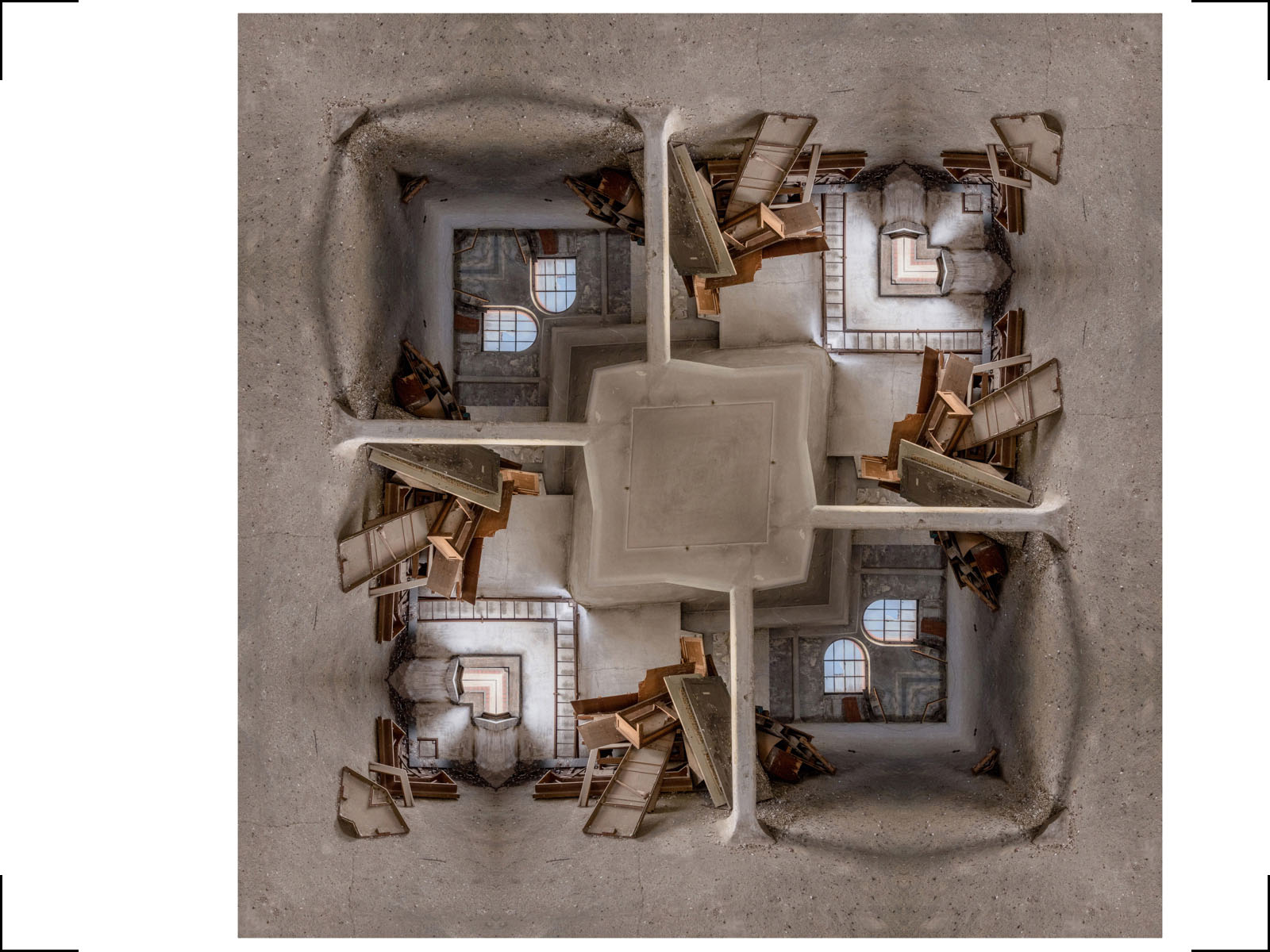 Wondrous compositions of Belgian fragments. You can look upon the images as the embodiment of the memory or as an alternative reality. Landscape and built environment are turned into themselves and form is driven towards its limits.
(FRAG)11: Nightwalks / forests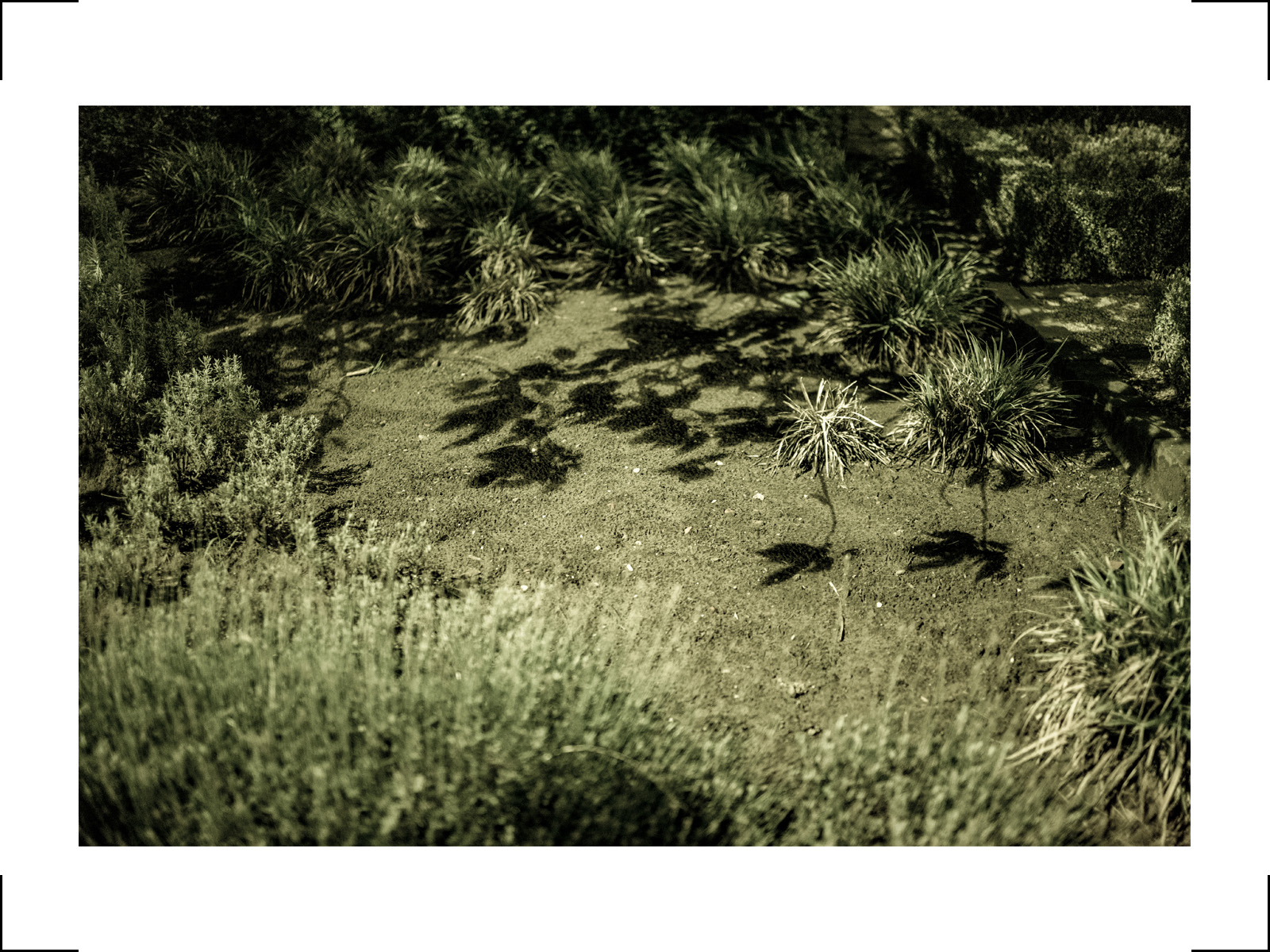 Places and moments from nightwalks and forests offer themselves by 'just being present, at a certain spot in time and space', soothing the ever running mind. A selection of 101 Nightwalks images and 'the big book' with 31 forest prints are on expo at CCHA from 2/4 > 6/6/2021._____(pdf)
(FRAG)05: Life on a (copper) plate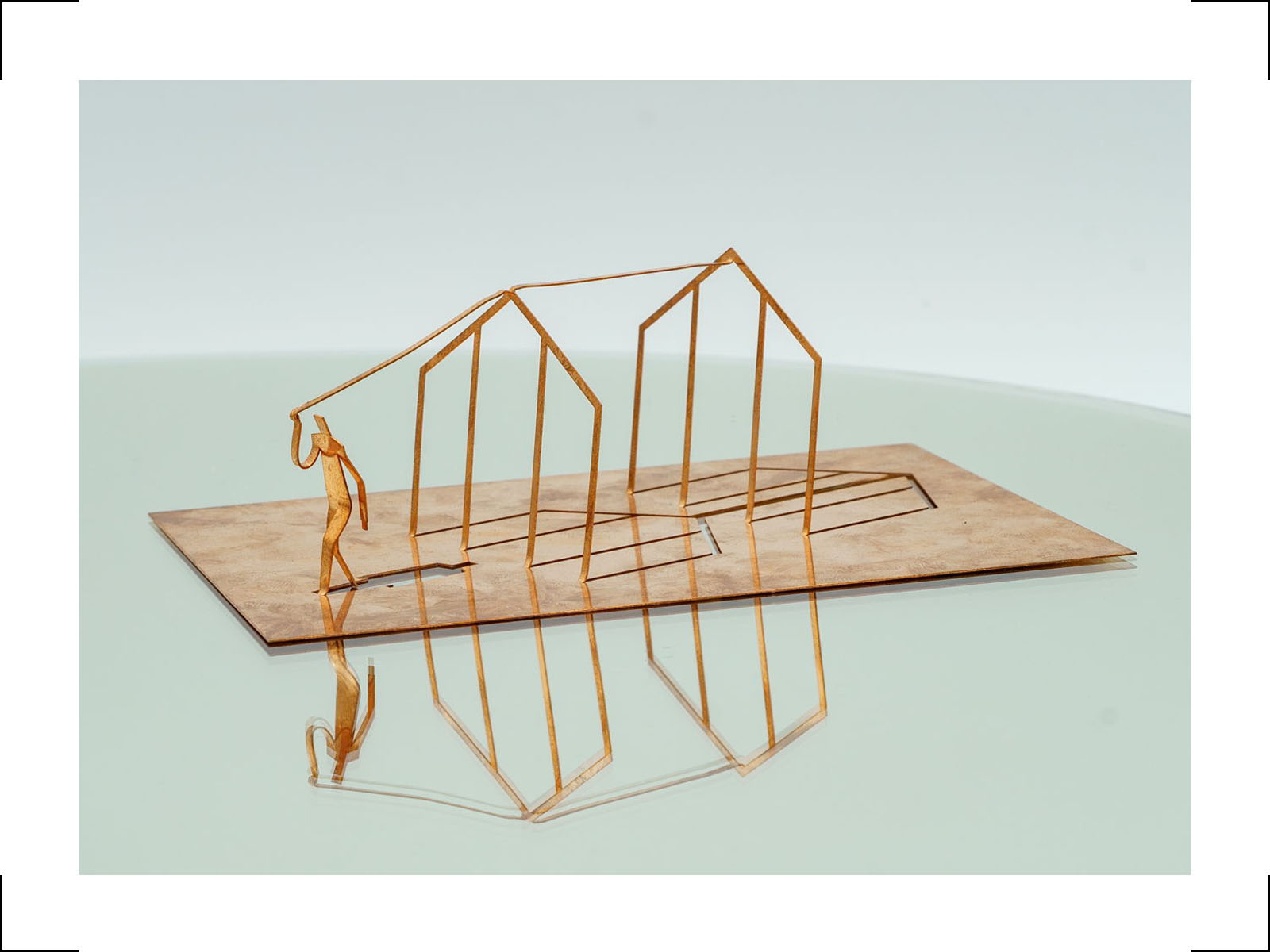 LOAP / Life On A Plane. Without loss of material, tranquil short stories emerge from a paper plate or copper plane. From a conversation at the table or the dance of life to the nocturnal hiker with dog. Fragile transformations of reality ultimately taking on a life of their own.
(PROCESS)03: z33 unfolded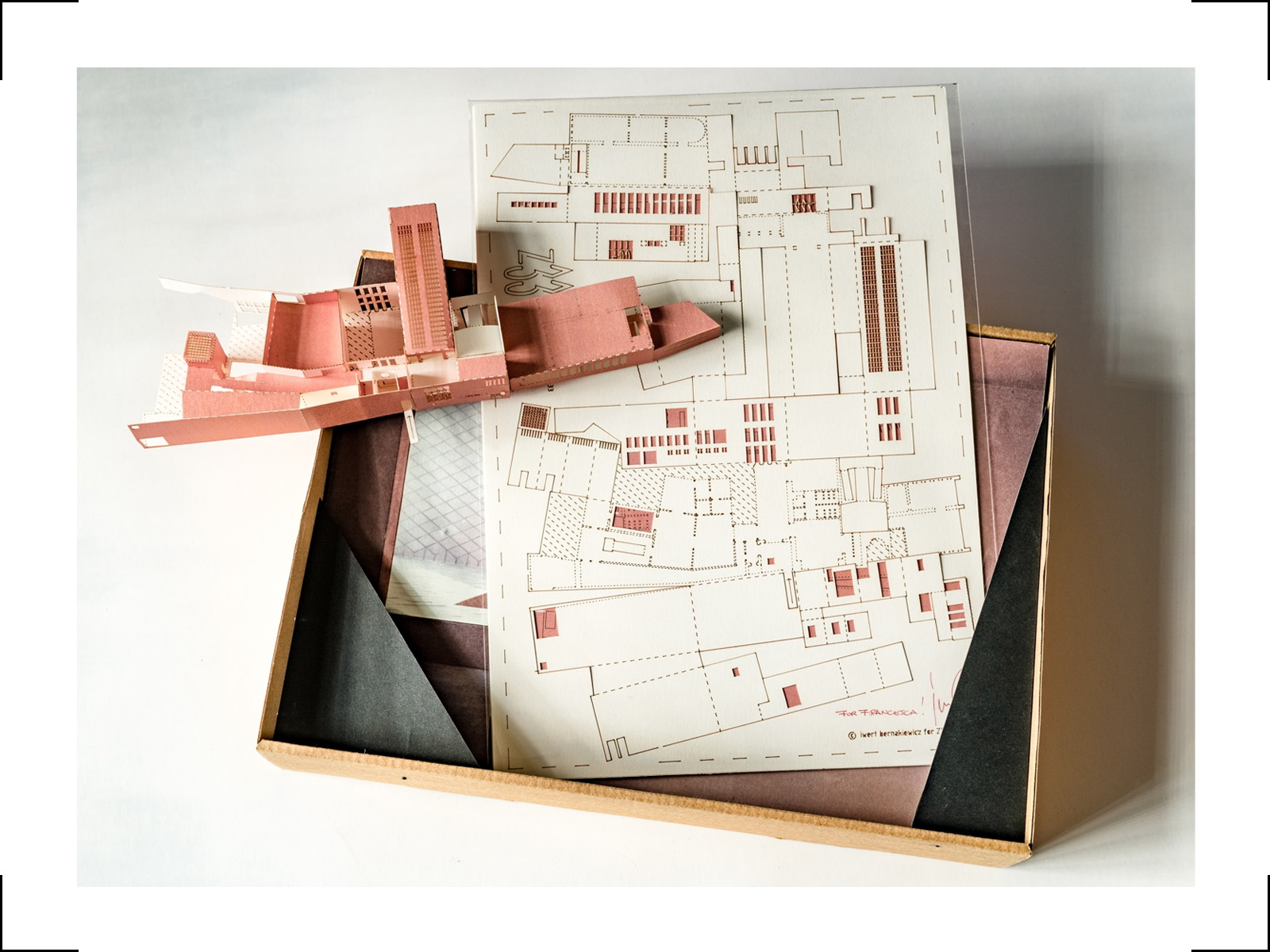 Z33 unfolded, a do it yourself fold-out package I developed for Z33, Hasselt. Digging into the project by Fransesca Torzo you can now build your own! Available at the shop, it contains two lasercut fold-out models and a leaflet pointing you to the instruction video.
(Doc)03: a fine jazz concert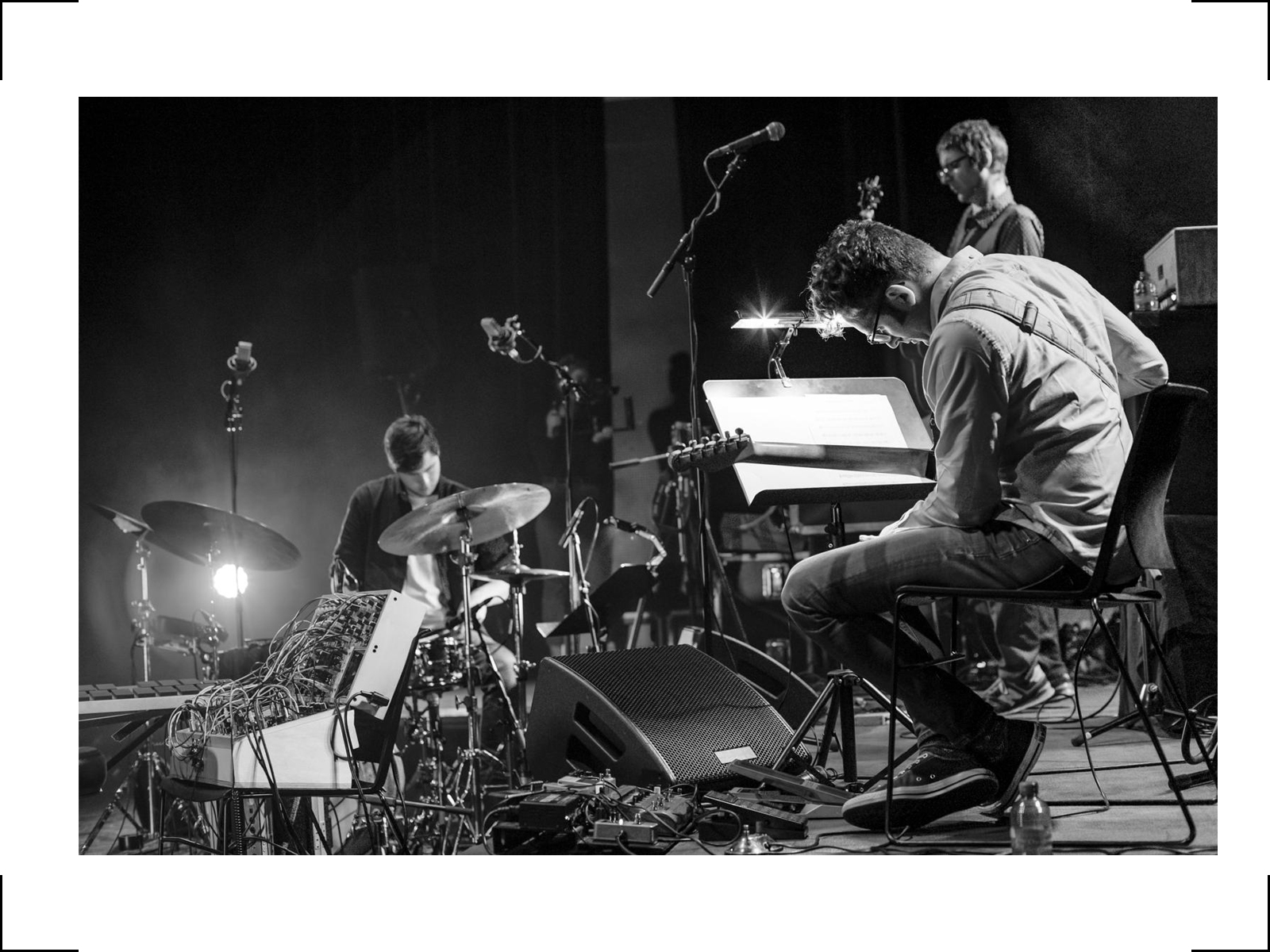 Documenting the sold-out 'SIX' CD-release concert for Orbit Folks at C-mine Genk, 7.3.2019, (www.orbitfolks.com)
(Sc)01: Biolace/ Texture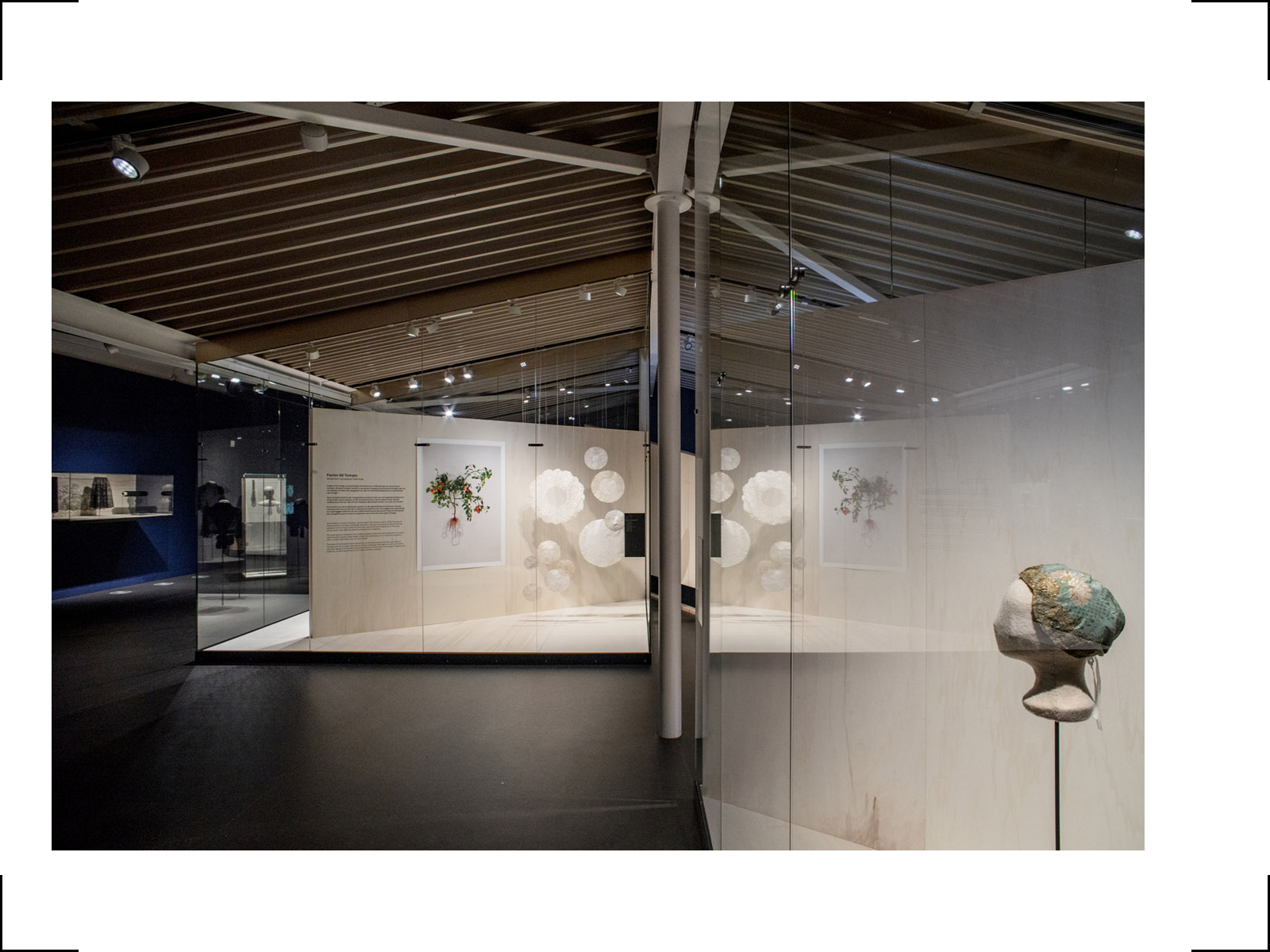 Scenography for the expo Biolace, a confrontation of historic lace with textile growing ideas by professor Carole Collet. (in cooperation with studio Annamariacornelia for Texture, Kortrijk)
(AR)06: TSKR/ house extension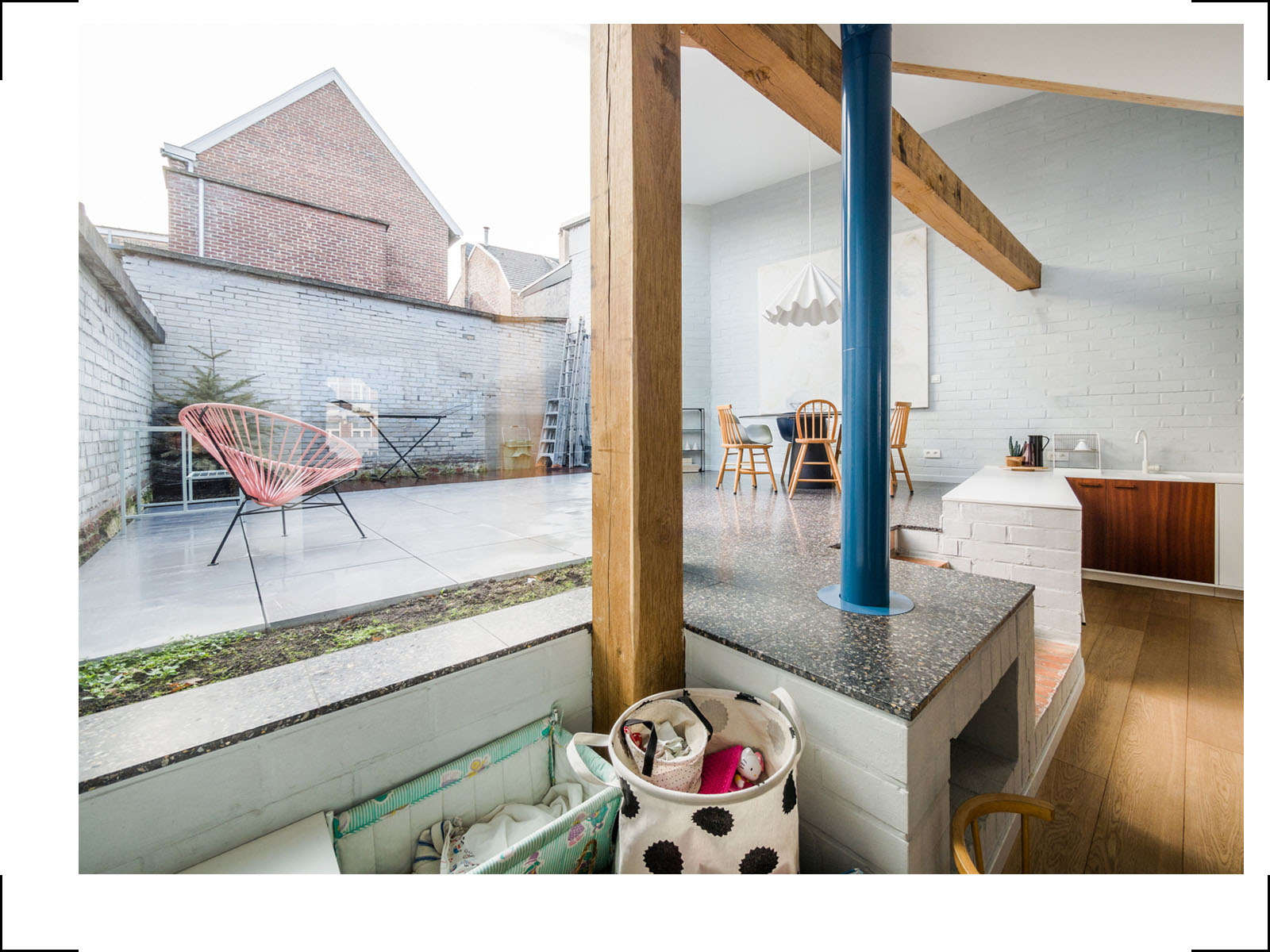 Documentation of the renovation and extension of a family home in Tongres by Tom Schreurs & Katrien Raedts architecten.
(Doc)00: Japanese Sketchbook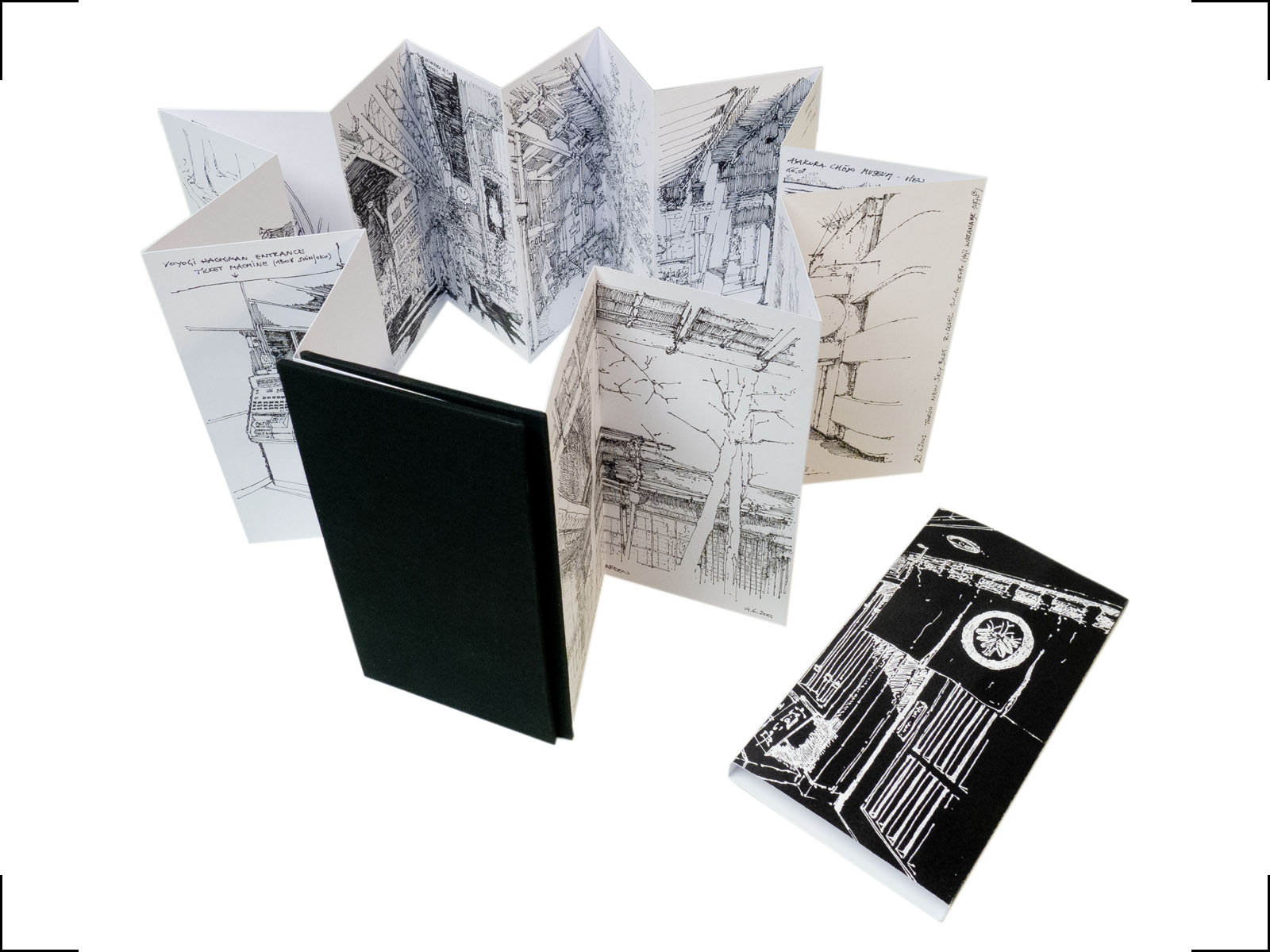 Each drawing creates a lasting memory.
Drawings of things and spaces that struck me while following love to Japan. 16 drawings with pentel MF50 in a Japanese flutter book. 26.5.2001 - 27.6.2001
(Doc)06: Red and Blue series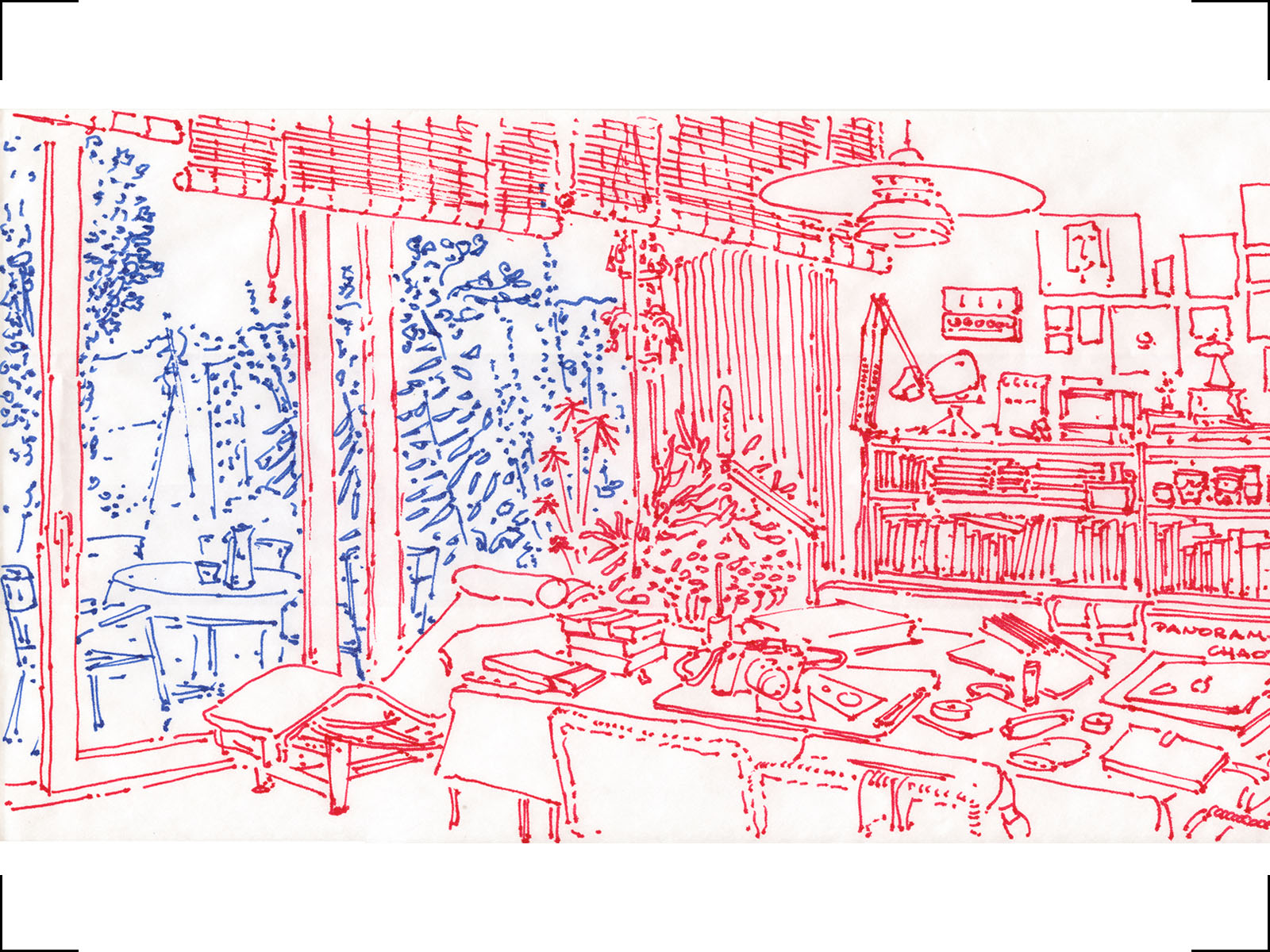 Red and blue drawings which started at a friends place in Ostend. Drawn on panoramic white paper bags found at the fruit and vegetable section of the local grocery store. Happenstance meditations to be continued at leisure.
(FRAG)03: Verkavelingsverhalen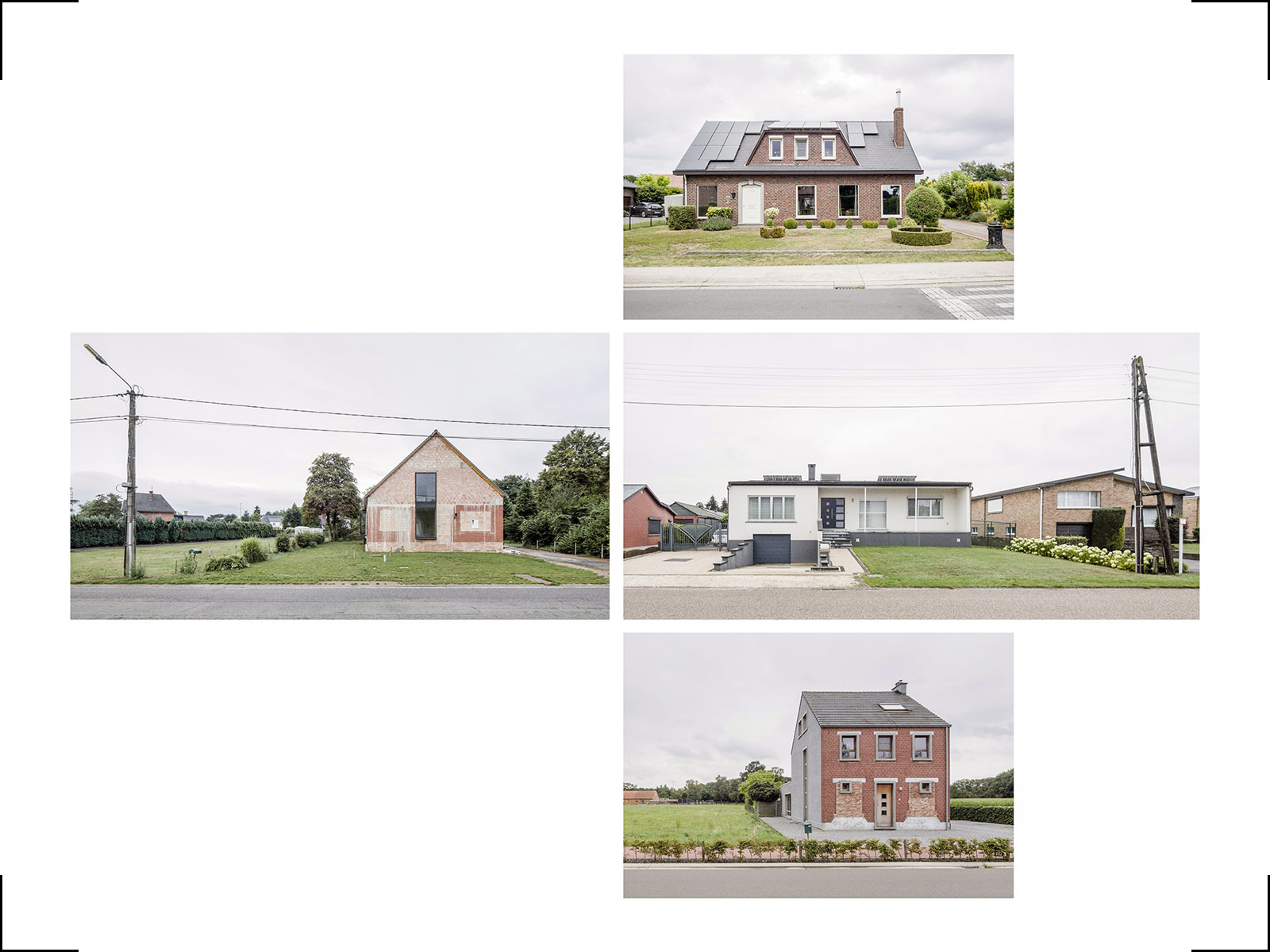 Tales of the allotment (Verkavelingsverhalen) is a status quaestionis about the use of the allotment in Flanders acting as a frame of reflection in relation to five research themes around the future of the allotment in Flanders (for UHasselt faculty of architecture & arts). The themes concern density, energy and re-use, allotment compaction, parochial stories and underutilized public buildings and places._______(pdf)
(AR)02: Le Corbusier Révisité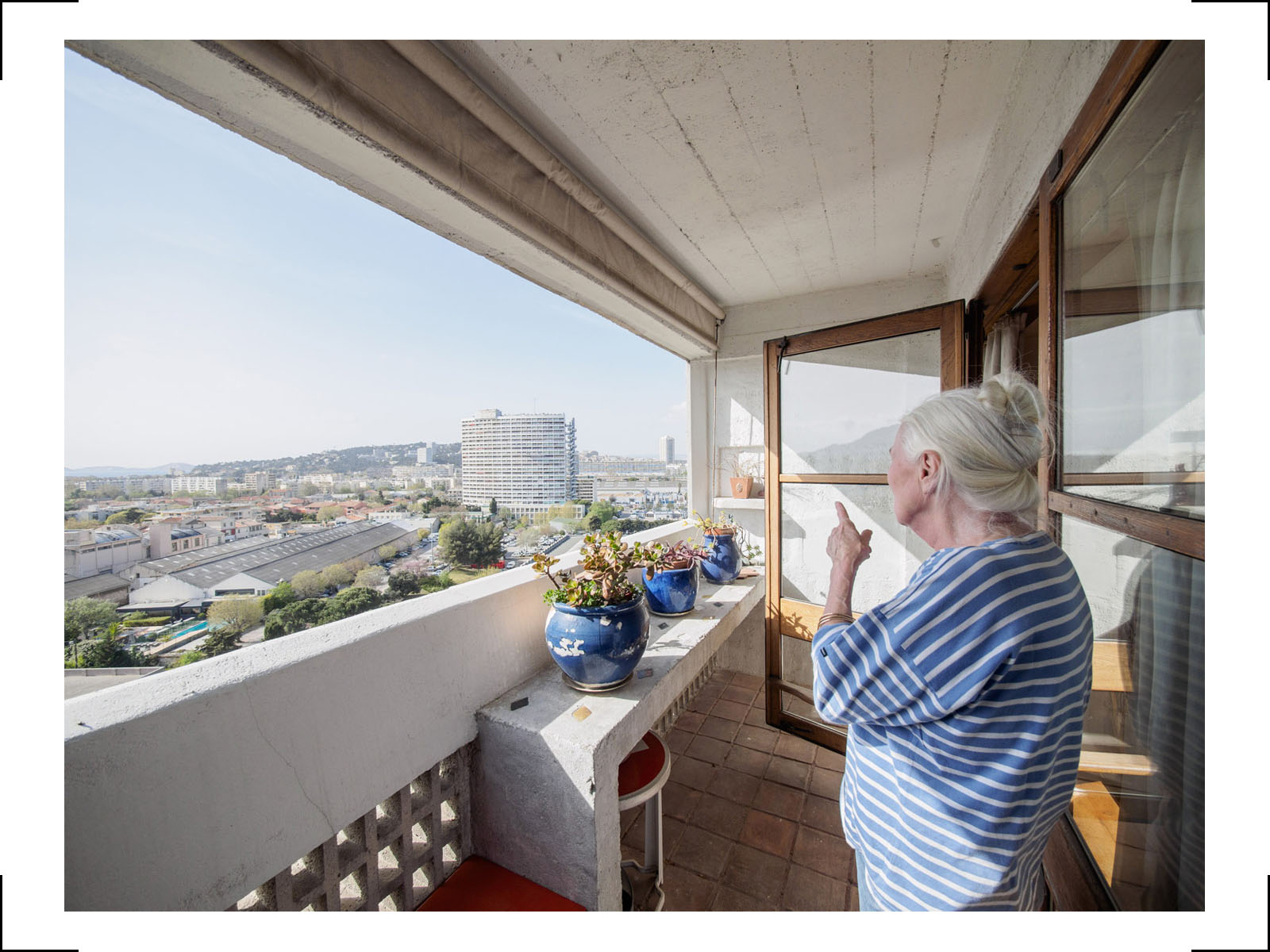 Study visit Bachelor 3 Architecture UHasselt faculty of architecture and arts, 30.3. - 1.4.2014
Chapelle de Notre Dame du haut, Ronchamp
Couvent de la Tourette, la Tourette
Unité d'habitation, Marseille
(FRAG)01: Tales of the (un)expected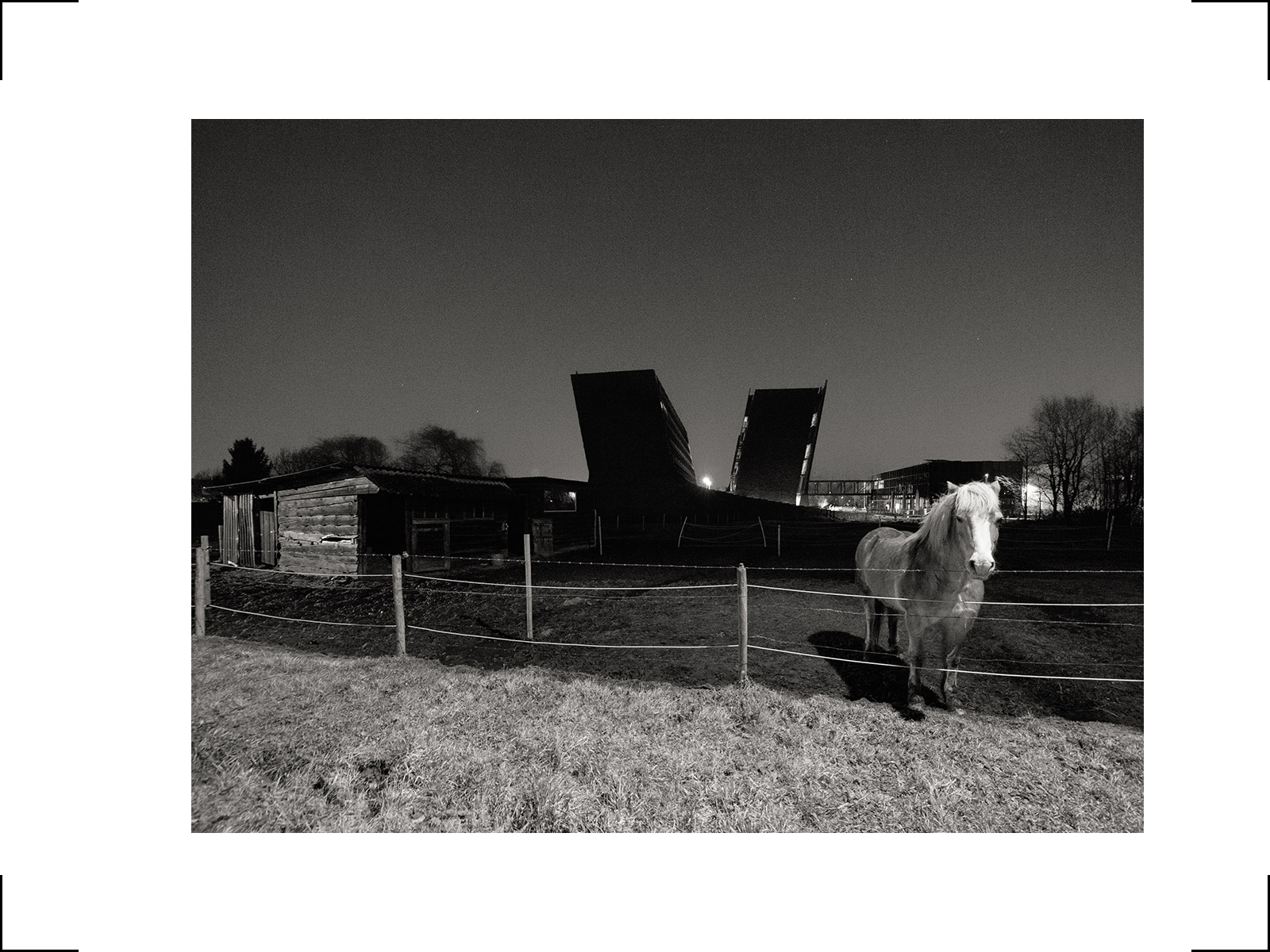 Tales of the unexpected is a series which emerged from the intuition something derailed spatially in Belgium. The images are rather ordinary, mostly front and back. I didn't have to travel far and worked from my immediate neighborhood: two childhood spaces in Genk and morning and evening strolls in my current hometown Hasselt._____(pdf)
(AR)01: Aldo van Eyck / playgrounds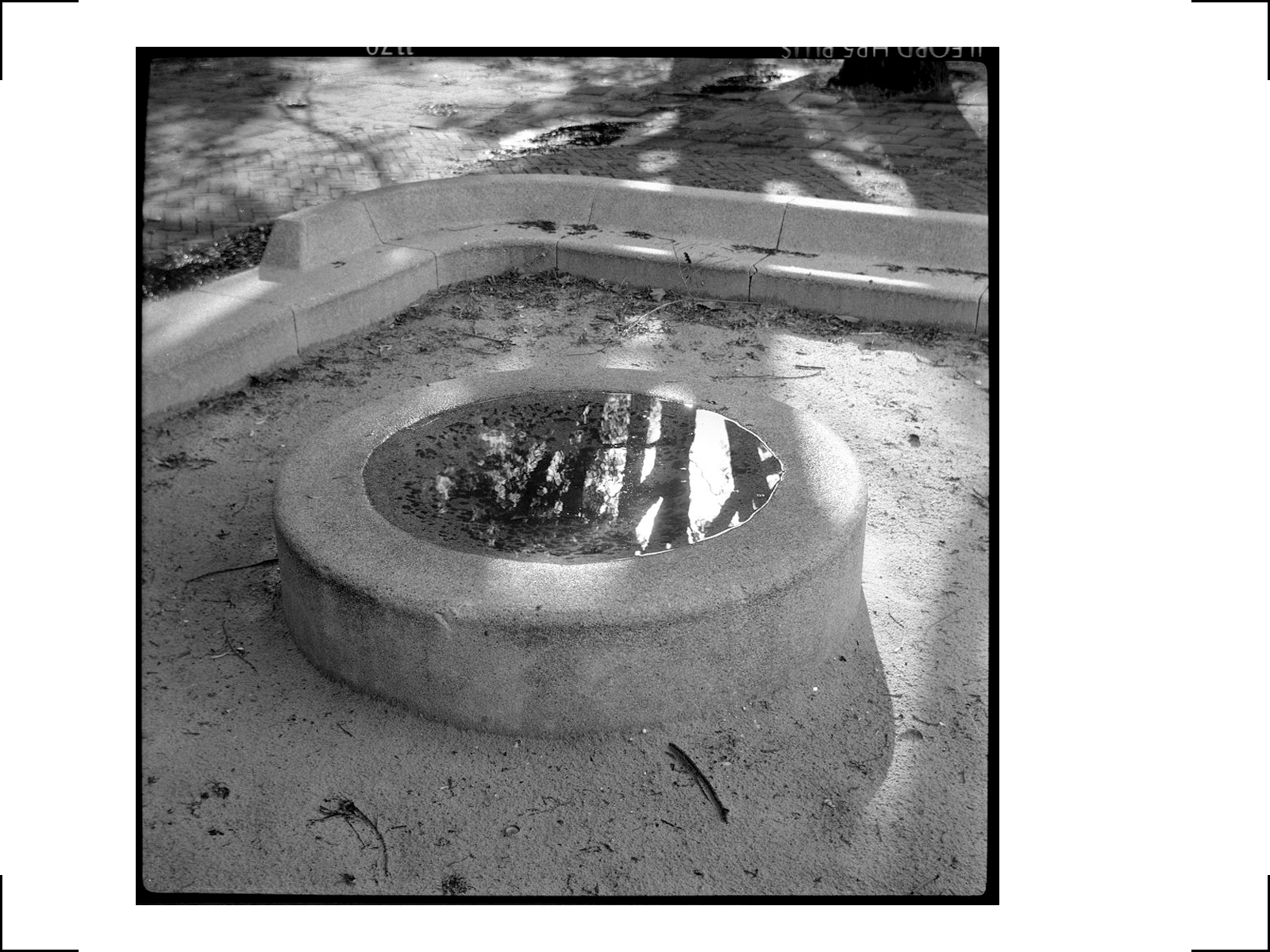 1992: An early foray into architecture photography documenting Aldo van Eycks children's playgrounds for the master thesis.
A two week exploration into the condition and atmosphere of reciprocity between kids and the city using a bike, a notebook, an inherited 6x6 folder camera and a self made panoramic camera.
(FRAG)02v: Kaleidovoyage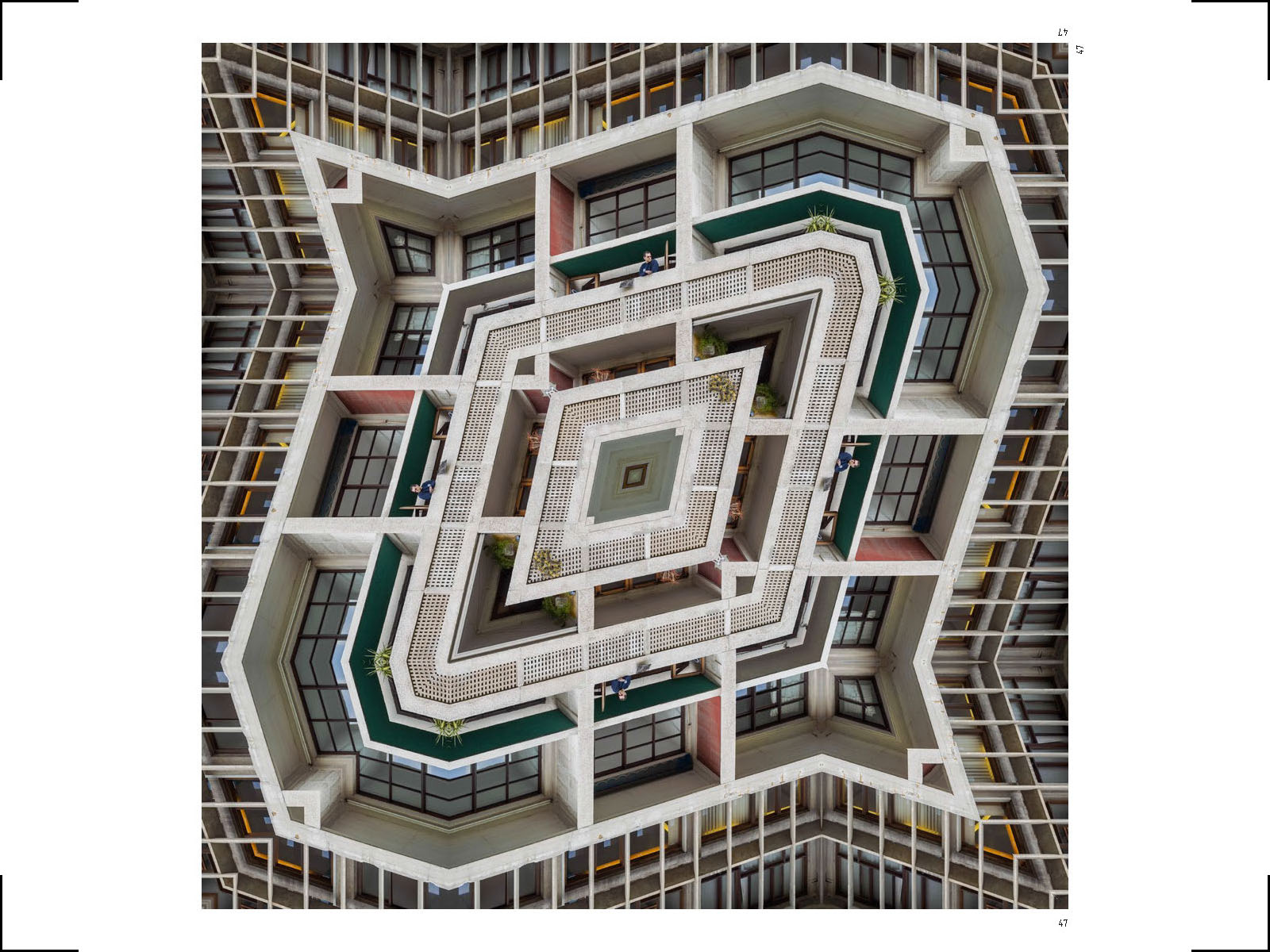 Kaleidovoyage: wondrous collages as fragments of architecture visits. Are these embodiments of memories or alternative realities? Is this how a four dimensional being looks upon our three dimensions? (Escher/ Vasarely/ Vonnegut/ Tati) Can architecture be funny? Landscape and the architecture are turned into themselves and form is driven to the limit.
(FRAG)04: A House Unfolded3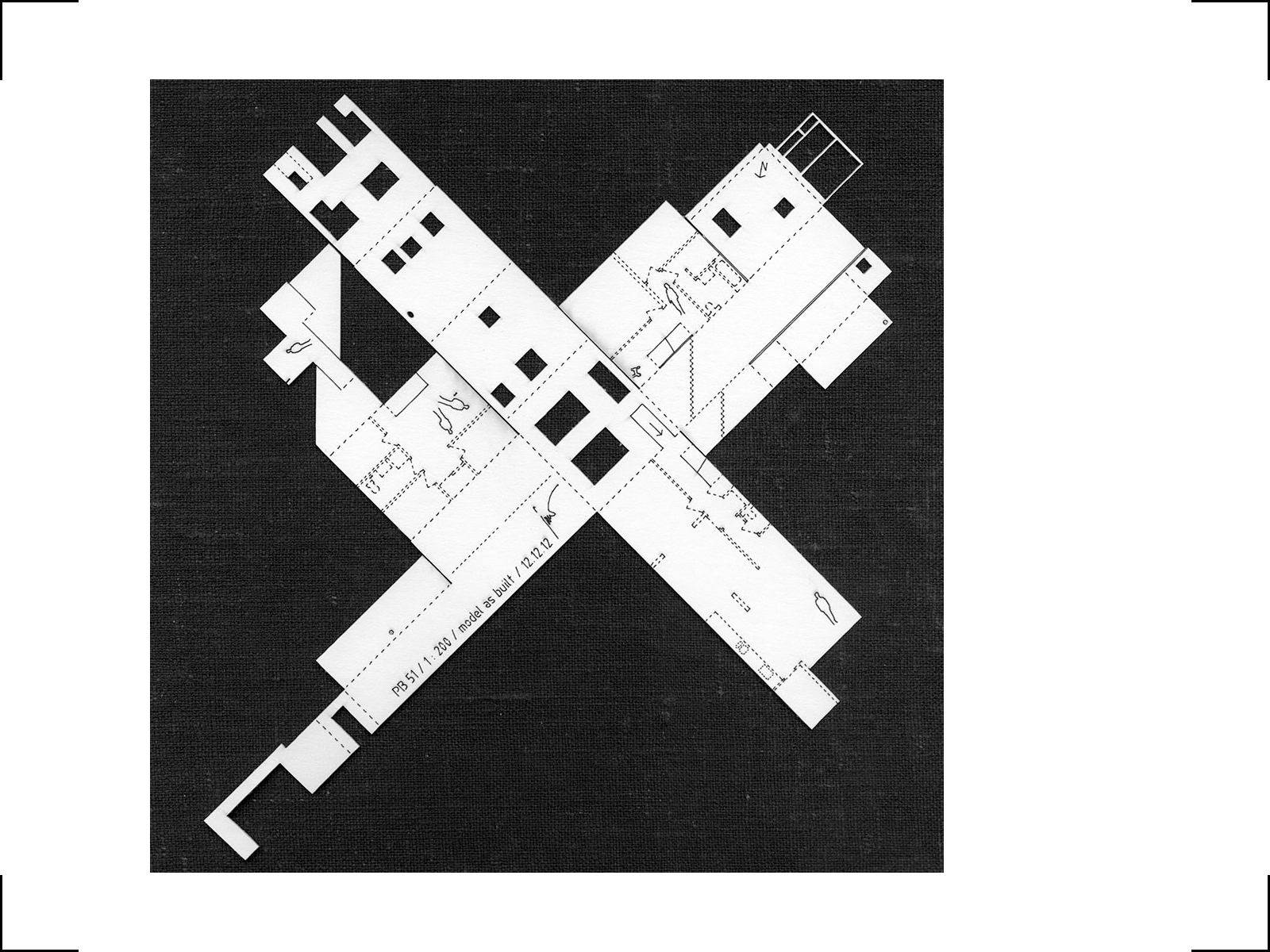 (AHU)3: a visual reflection on Belgian house ownership:
(AHU)1: Helping Hand, the support without which the desire for house ownership can't be realized.
(AHU)2: Küchenglück, a preserving jar to keep the dream come true well protected.
(AHU)3: Birds cage, the prison it may become.
(AR)03: Dom Hans van der Laan, Vaals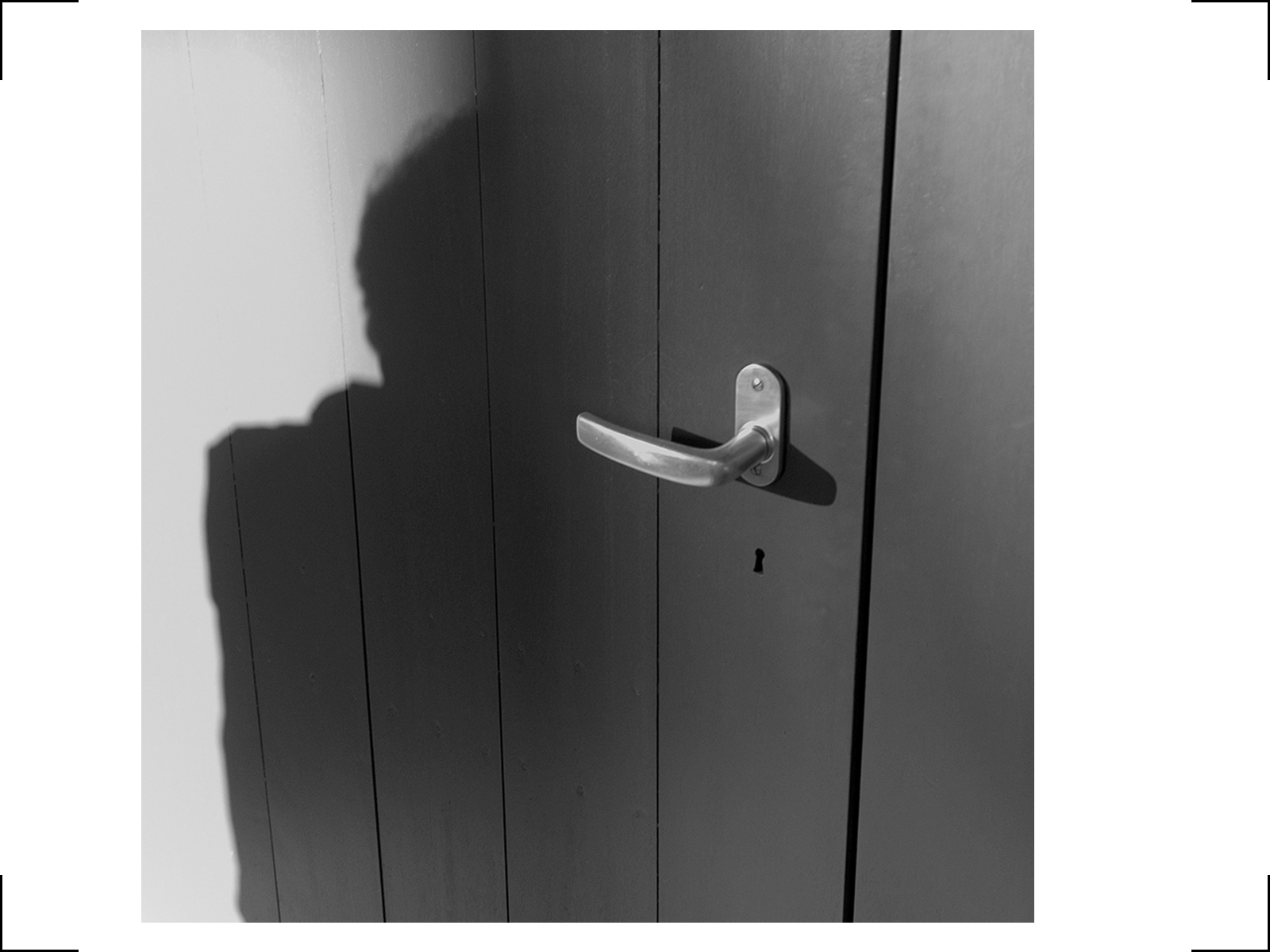 After the Vespers:
Sint Benedictusberg Abbey, also Mamelis Abbey, is a Benedictine monastery established in 1922 in Mamelis, Vaals, Netherlands and designed by the architects Dominicus Böhm & Martin Weber. In 1968 Dom Hans van der Laan designed an extension to the abbey based on his theory of the plastic number. The picture series shows the abbey church after the Vespers, low autumn sun is projecting light through 'plastic numbers' and plays with remaining incense.
(FRAG)10: Inner gardens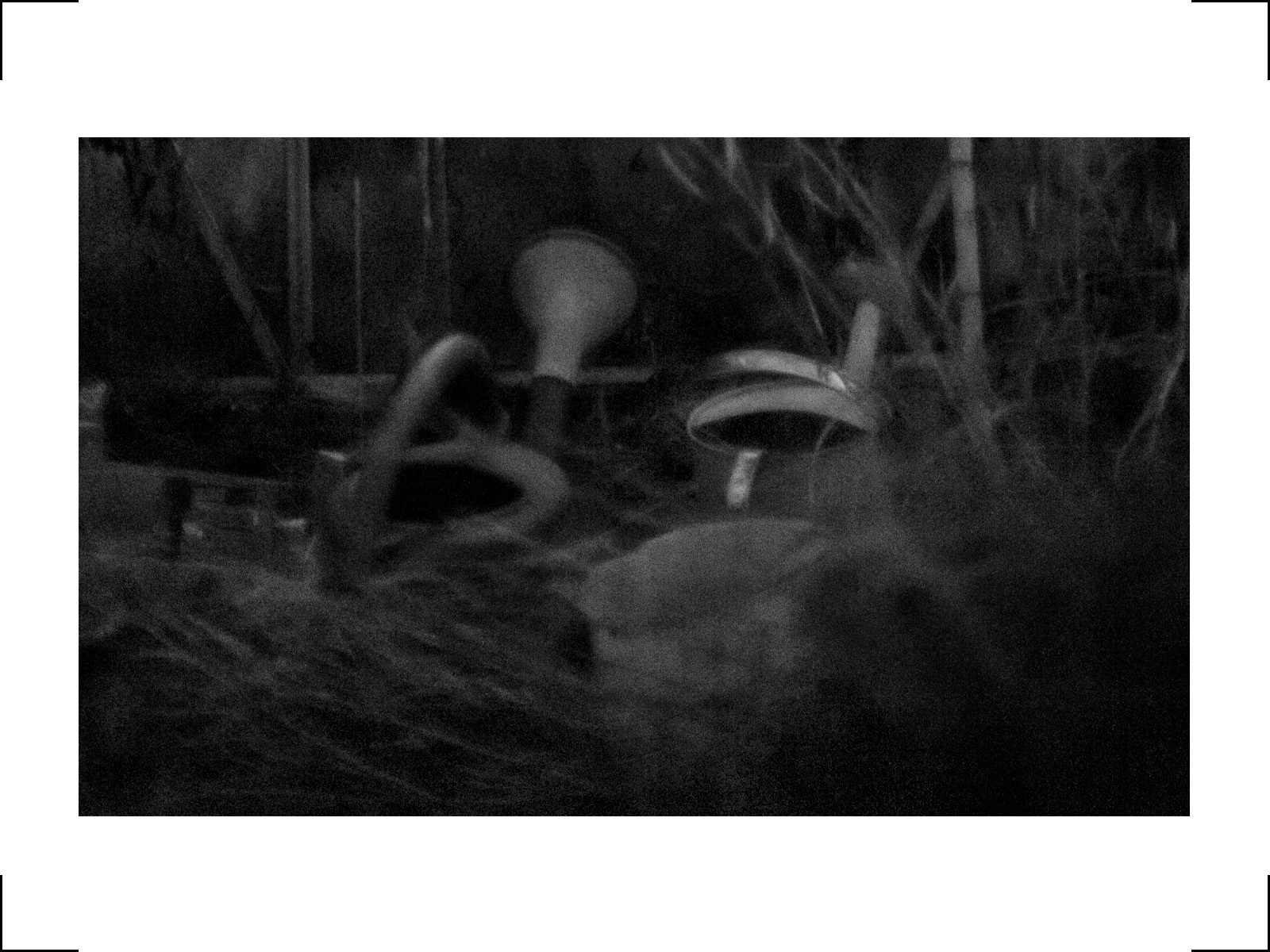 Inner Gardens is a tale of care. During a nightwalk along the railway tracks I stumbled upon a well hidden 'wild gardening project'. Someone took a piece of land and put greenhouses on them, strangely interconnected and surrounding a young fig tree. Inner Gardens one could say, in a double meaning: the mind as a garden and within a greenhouse. Small protected places where a human was creating an order of its own. These images are offset against one picture in colour, a vivid memory of my grandmother's garden.
(Sc)02: nightwalks / forests, CCHA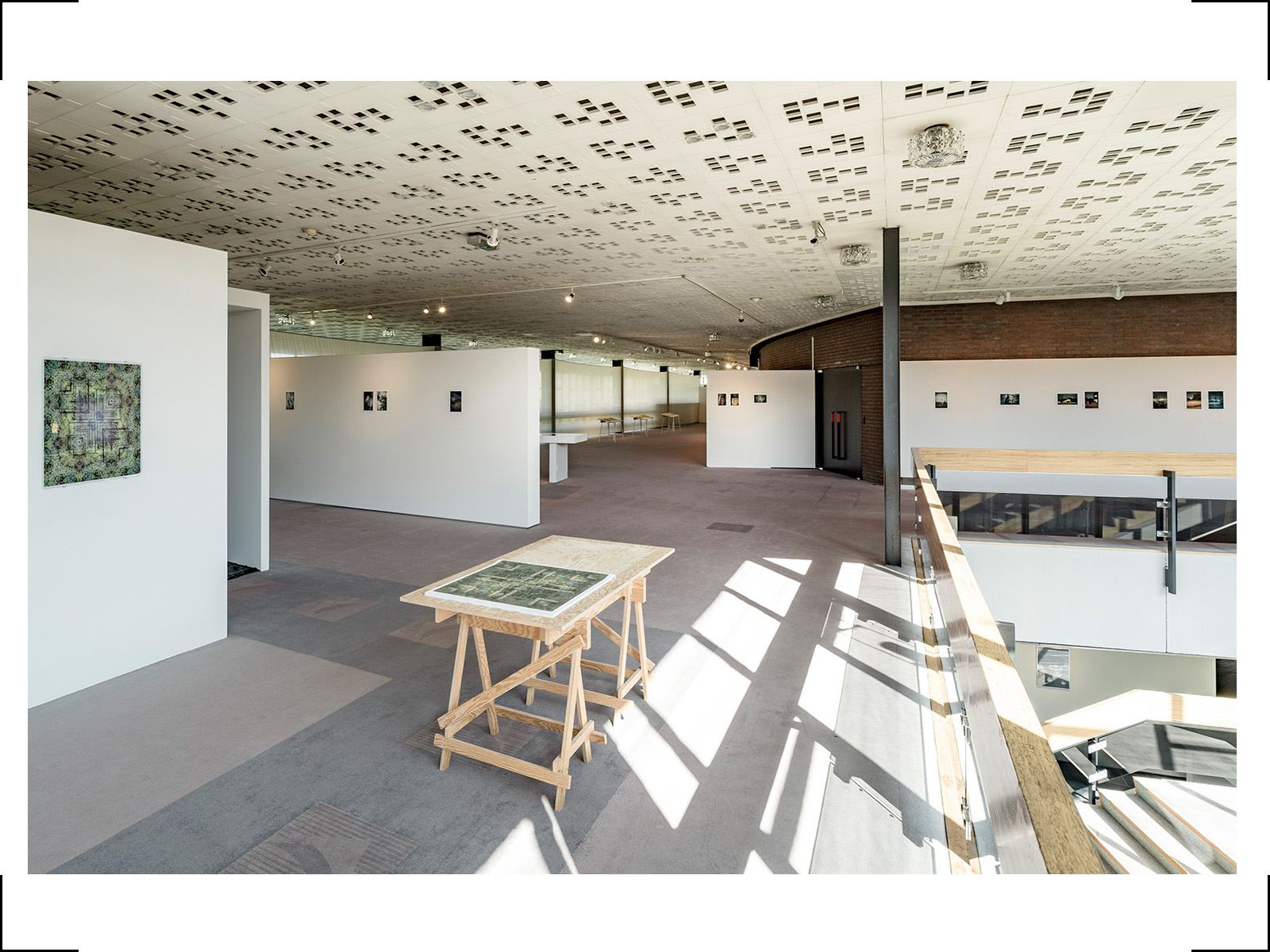 Scenography and design of the expo, leaflet and graphics of 'nightwalks/forests' at Hasselt cultural centre, combining photography, a big book and a movie projection in a comprehensive exposition concept.
(Process)04: A+U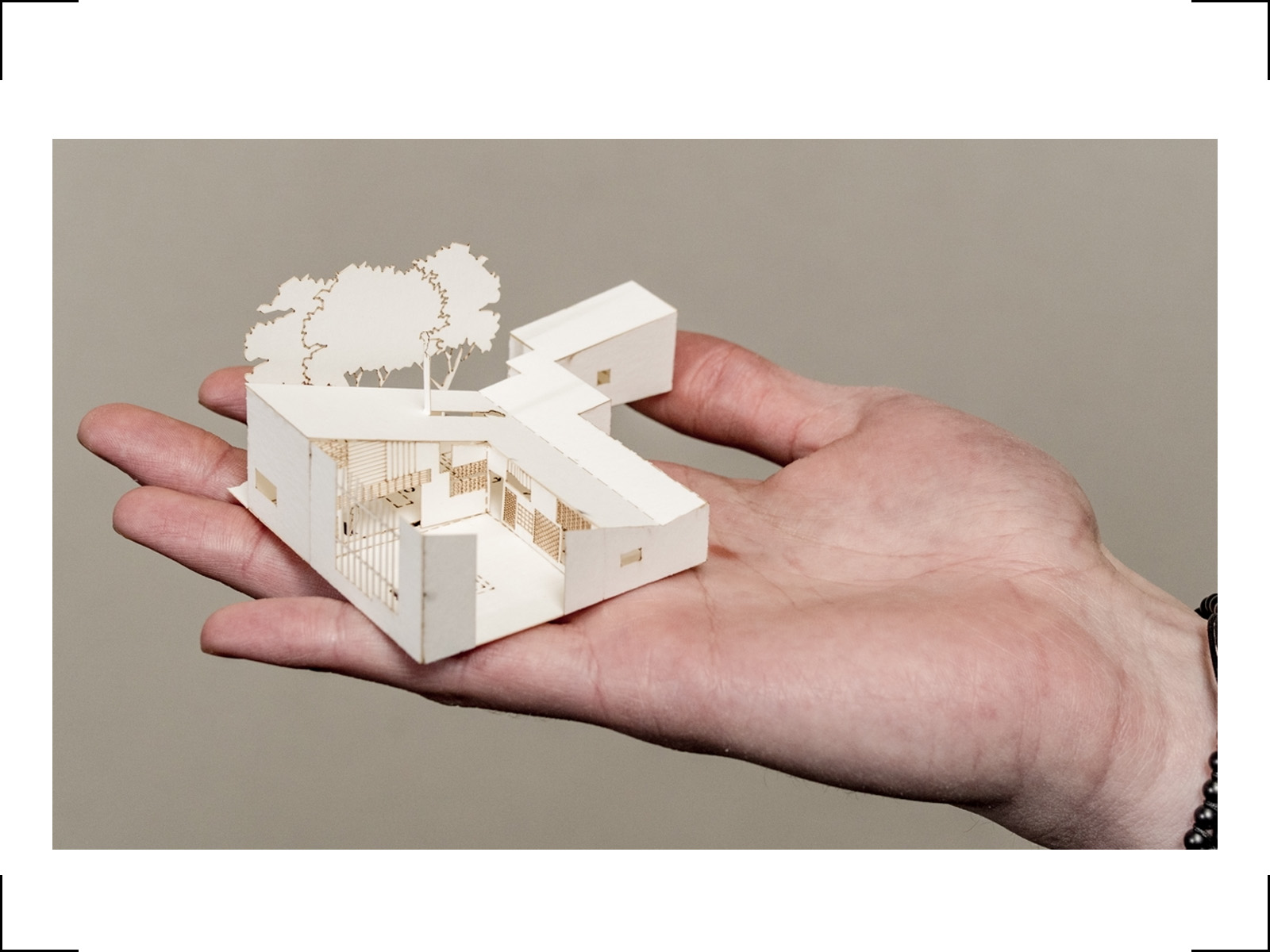 A+U/ architecture unfolded: Create a fold out model lasered from one A4. Meanwhile analyzing architecture through multi-dimensional synthesys, drawing, cutting, folding and storytelling. UHasselt, faculty of architecture and arts, 2nd bachelor architecture.
(Process)02: Tactics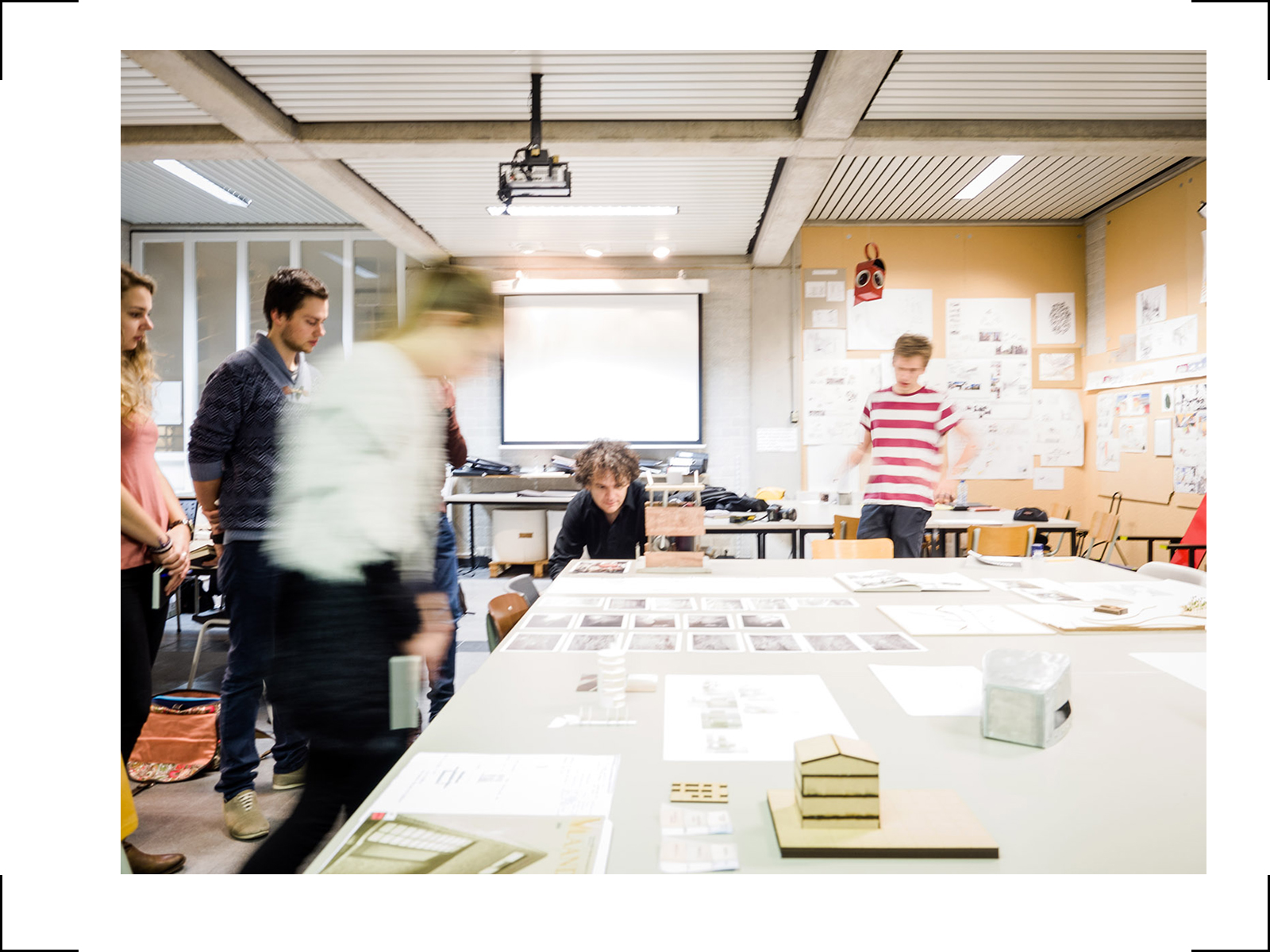 The research seminar TACTICS (master (interior) architecture UHasselt Fac-ARK) investigates the exact and strategic use of drawings and models for the discovery of possibilities within the creation of architecture through the transformation and presentation of a project by creation of images and scale models. In 2015 we cooperated with Pierre Hebbelinck and presented the results of our explorations in an exhibition at his atelier.
(Doc)01: Japanese Skills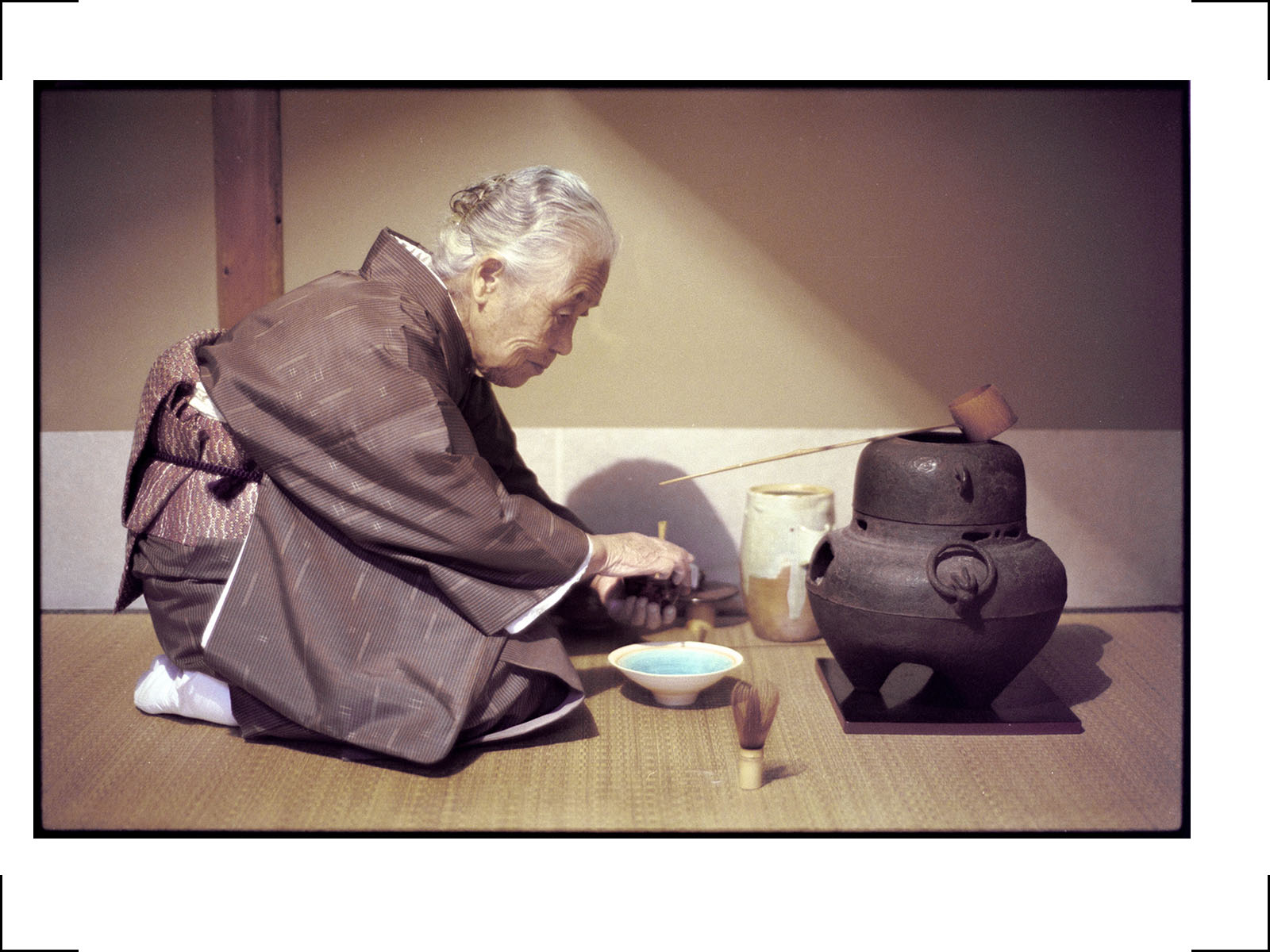 A discovery of Japanese skills during two elaborate road trips somewhere 2000-2001.
Visiting several living national treasures and craftsmen, documenting skills ranging from crafting Hanko stamps, rebuilding lanterns, the creation of Shintō swords, the process of crafting washi paper in all its numerous forms and the process of making classic and modern ceramics and the famed Japanese Tea Ceremony.
(Process)01: 216cc Architecture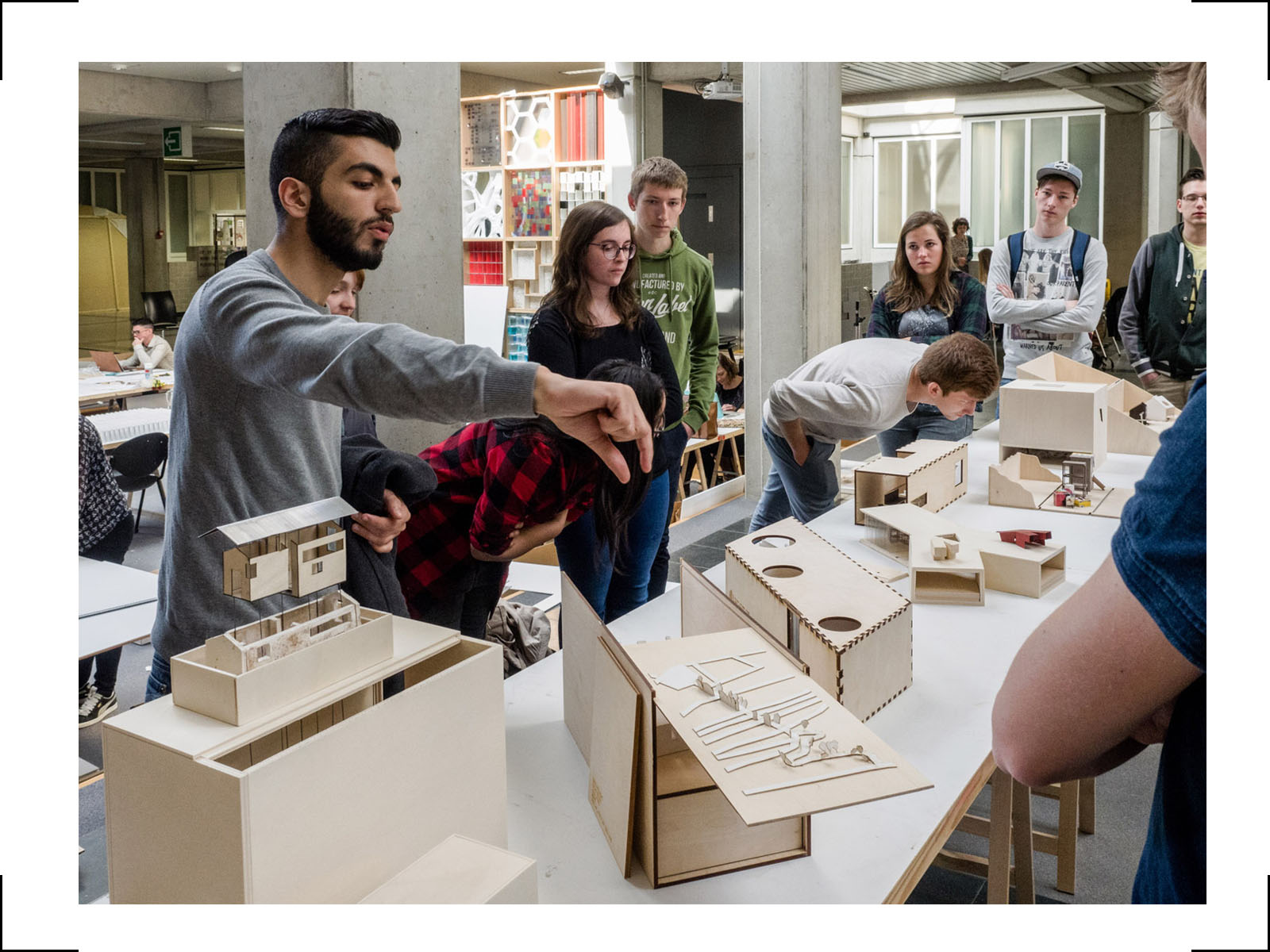 216cc architecture is the result of an exercise in analyzing architecture where 2nd bachelor architecture students create a traveling group exhibition. Basis of the exercise is the documentation available in the university library. Per project three small models (with a maximum volume of 216 cubic centimeters) are made and collected in one protecting poplar wood showcase/box. The exhibition is presented and discussed outside the university to bring out our knowledge and bring in external reflection.