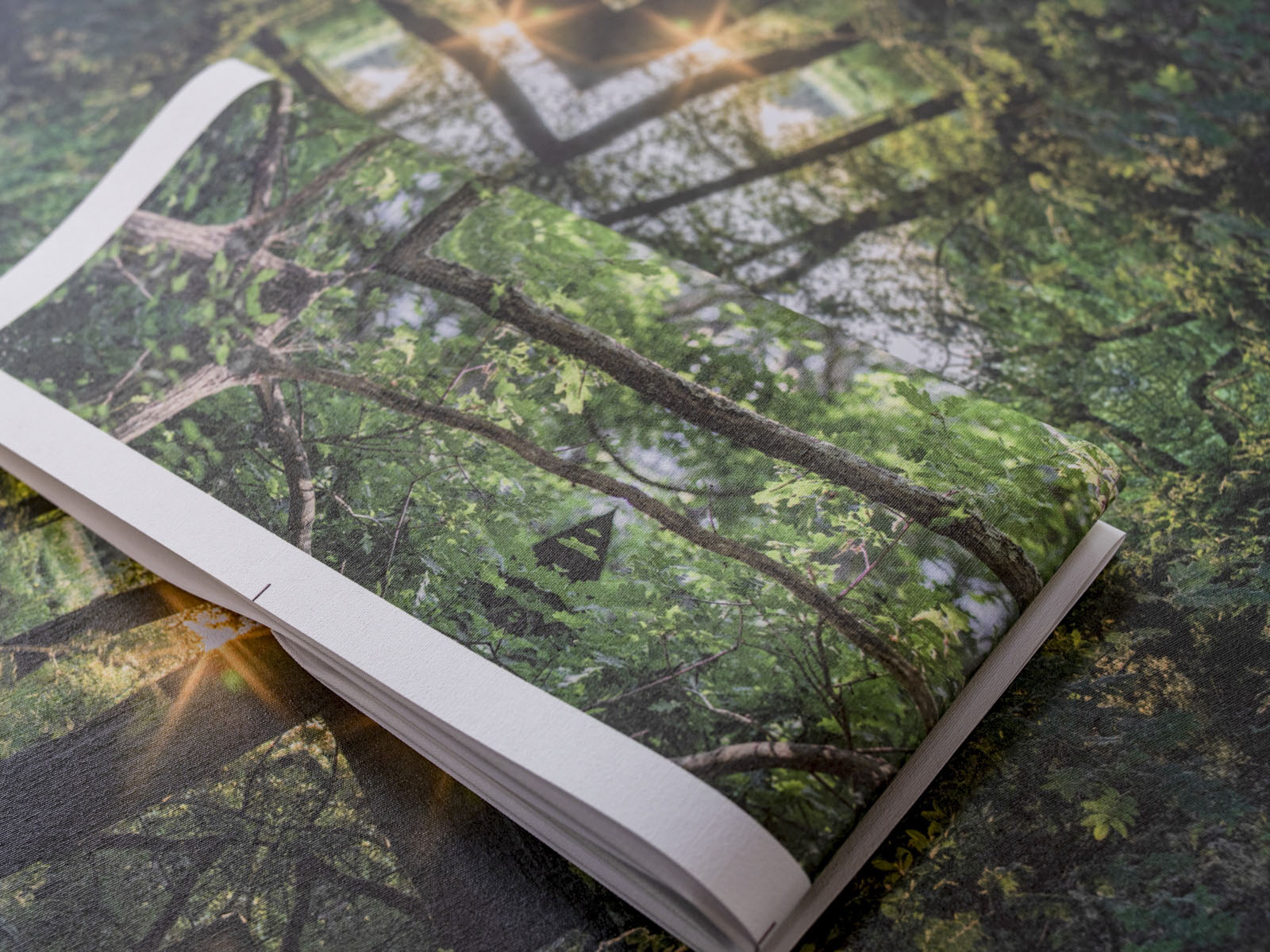 Iwert about SOLACE
'Synchronicity has nothing to do with order, but everything with chaos.'
As an image thinker thoughts and emotions don't come in words easily. Subtlety is key. It seems as if words only capture a small fragment of the chaotic complexity in wich life presents itself to us. To unravel and grasp my surroundings emotions are translated into little structures and through photography I try to reflect on life. Very often it is a congruence, where for instance light caressing the woods in the morning feels like a gentle approach of a hand towards skin. Synchronicity in observations of the mightily strange and uncomprehensible world we live in.
Life on a plate enacts scaled down human actions, emerging from a paper plate. Figures living like a system on their own, like 'le petit prince' of Antoine de Saint-Exupéry on his planet, but now unable to reach over the border, confined to their own action and space. Ladderman stands up and looks over the edge. Another figure is pulling a house from earth. Is it a shelter, a greenhouse or a spot being defined?
A walk in the woods reveals the ever present desire to return to nature, together with the thought in which way we are living in tune with our nature? Edgeman is approaching a gap, is he carefull not to trip over and maybe get lost in space, or is there another world just beyond the border? Kaleidonature shows fragments of an ever growing series of individual photo-reflections turning our environment into itself, like sample cards or condensed realities. The multiplications improve curiosity and thereby offer the possibility of a more concentrated observation, an act of wondering/wandering through the image and the depicted world.
Similar to the way I wondered and wandered through this nearby forest, I wish you'll be able to catch details, your view is grasped for a prolonged time and your memory might be deepened. You can see these images as liveable parallel surrealities, for you, to enjoy and discover.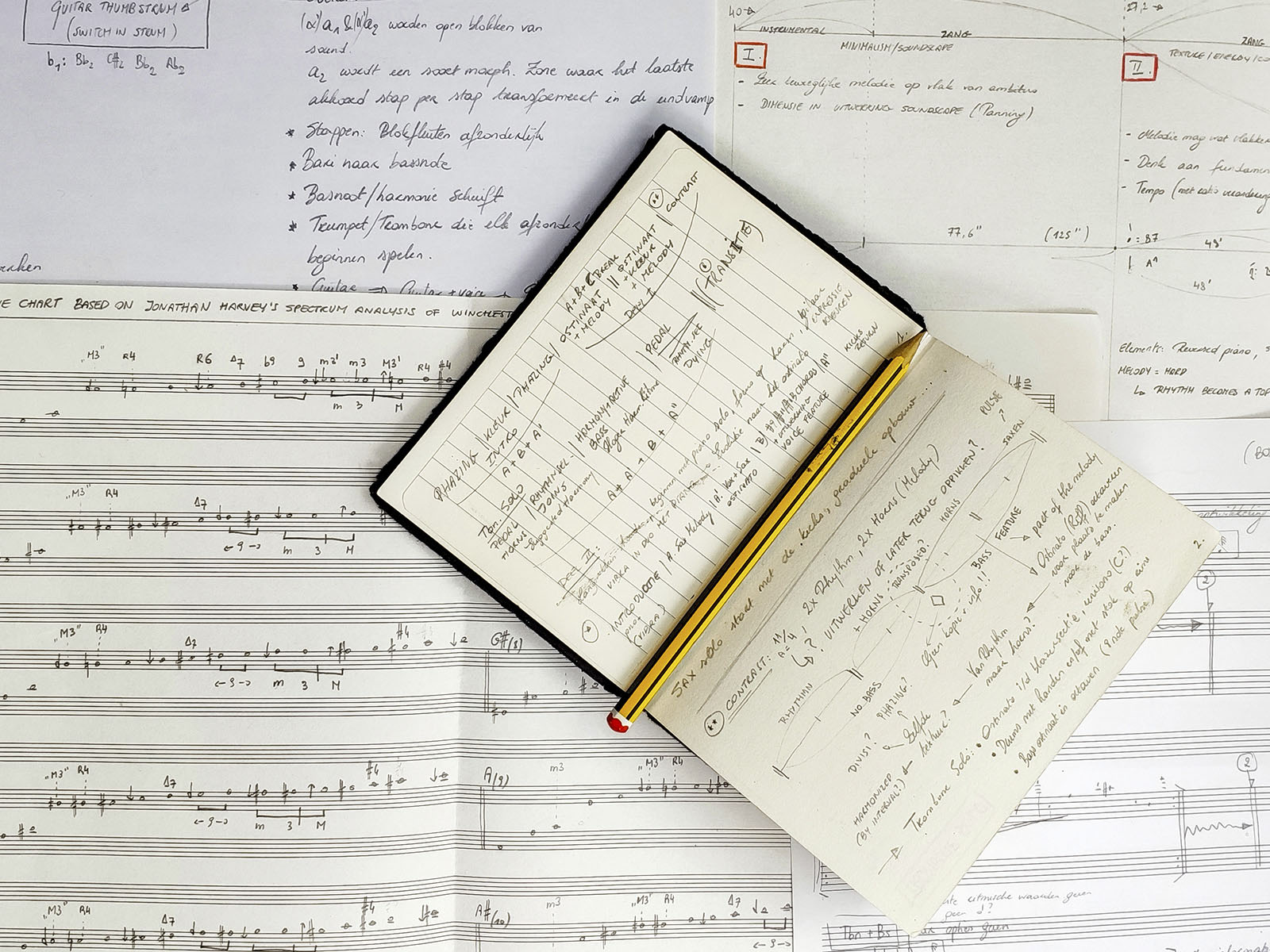 Lennert about SOLACE
I am very happy that you have found the way to my music. This little package is the result of a very intensive creation process. In this period I was fortuned to surrounding myself with a whole team of incredibly talented and truly lovely people, who all have their hearts in the right place. The creation was a tough but heart-warming process that just started with the idea of writing a bundle of music. However, this naive impetus quickly gave way to an all-in project in which a complete creative community put their heart. So consider it a gift made and assembled with a lot of care and attention.
Solace is probably the most accurate description of my relationship with music. Because for me personally, everyday life is anything but easy. What goes without saying for many is rather confusing, complicated and, from time to time, problematic for me. Despite this, there has always been one constant. And that was making and creating music. In this I find refuge because it offers me a medium to put daily life, which is so challenging, in perspective. I like to think that the music on both albums represents my evolution as a human being throughout the last years. By trying to create my own artistic world a lot of things have been cleared up and these albums have certainly contributed to it.
Listening to this music will probably give you an insight on how I see things. But just as there is no expectation to share my visions as an individual, I don't expect you to try to understand nor agree with my story. That is why I invite you not to listen analytically. Don't look for what everything might just mean. Listen and let your imagination run wild. This bundle is not about success in life, materialism or big achievements. It represents a spiritual process of growth and symbolizes day-by-day improvement. It gives me the comfort and energy to take another small step forward tomorrow and to stay hopeful for what the future might hold. Enjoy listening.
© iwert bernakiewicz & lennert baerts, MMXX